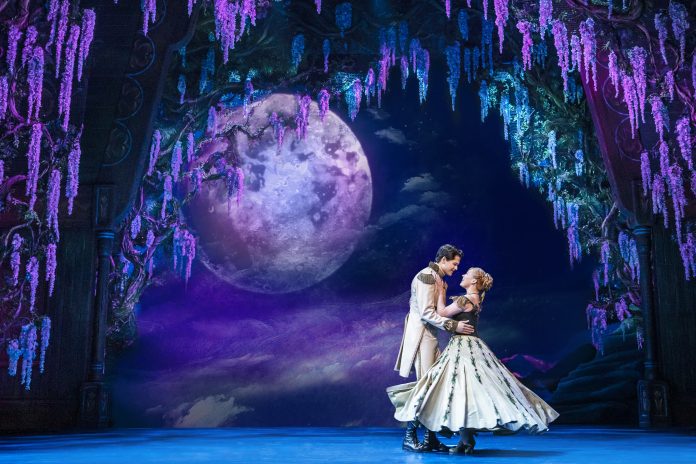 Without question, Disney's film "Frozen," was one of its biggest franchise hits. with the animated classic becoming Disney's first billion-dollar movie.
Moreover, Frozen is reportedly the highest-grossing animated movie of all time.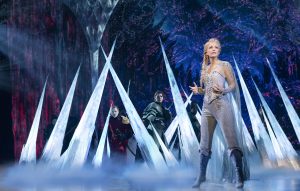 Therefore, bringing it to the stage with that same Disney magic was no easy task.
Yet Disney brought in many of the original creators; pair them with Broadway's best, and you get Disney's "Frozen" stage production, which is currently touring America and stops in Orange County for the next three weeks.
From the producer of The Lion King and Aladdin, Frozen, the Tony®-nominated Best Musical, is now on tour across North America and the critics rave, "It's simply magical!" (LA Daily News). Heralded by The New Yorker as "thrilling" and "genuinely moving," Frozen features the songs you know and love from the original Oscar®-winning film, plus an expanded score with a dozen new numbers by the film's songwriters, Oscar winner Kristen Anderson-Lopez and EGOT winner Robert Lopez.
Oscar winner Jennifer Lee (book), Tony and Olivier Award winner Michael Grandage (director), and Tony winner Rob Ashford (choreographer) round out the creative team that has won a cumulative 16 Tony Awards. An unforgettable theatrical experience filled with sensational special effects, stunning sets and costumes, and powerhouse performances, Frozen is everything you want in a musical: It's moving. It's spectacular. And above all, it's pure Broadway joy.
Disney on Broadway performances are recommended for a general audience. As an advisory to adults who might bring young people, Disney recommends its productions for ages 6 and up.
Caroline Bowman, who plays the ice queen Elsa, is getting rave reviews for her rendition of the now classic song "Let It Go," while Lauren Nichole Chapman plays her young sister Anna.
William Savarese, who plays "Hans," said in an interview this week that his character comes from the southern isles to see Elsa be crowned queen, but in the process of doing that, he falls in love with her younger sister Anna.
"It's about family struggles," said actor William Savarese, who plays "Hans" in the production. "It's about rising above your self-perceived flaws, and it is led by two strong female leads," he said.
"Although kids can really be interested in it, the story is one that adults will appreciate, especially from the way that it is told," Savarese said this week.
A funny thing happened to Savarese on his way to becoming a movie star. He stumbled onto Broadway and the fans really like him.
Musical theater, not where I expected to get my first break," said Savarese, "because when I first got into acting, I was just making films with my friends, and I always wanted to be in the movies."
He has spent the past four years as a BFA Acting student at Baldwin Wallace University and as a senior, on a whim, he tried out for the tour company of "Hairspray" and got the part. Before the tour ended, he was invited to audition for "Frozen," and here he is.
"This is my second job out of college," said Savarese. "I was doing the national tour of Hairspray [during] my addition for it, for Frozen, and started Frozen right after that. It just kind of worked out this way, but I love all of it."
For Savarese, the magic of "Frozen" is how it comes alive on the stage, even if he cannot say how.
"I'm not allowed to talk about much of that, but I can guarantee that the Disney magic is brought to life in the stage production," said Savarese.
With the gorgeous stage adaptation of the hit animated film, Disney's Frozen adds an extended score, spectacular sets, and a sprinkle of Disney magic to a beloved story perfect for the whole family. Newsday calls this show "a serious megahit" and Good Morning America says, "You've never seen Frozen like this."
To get a ticket, contact Segerstrom Center for the Arts, 600 Town Center Drive, Costa Mesa at
(714) 556-2787 or visit www.scfta.org
Running February 1 – 19, see Disney's Frozen inside Segerstrom Hall for as low as $29—tickets are still available. Babes in arms not allowed, every person must have a ticket.