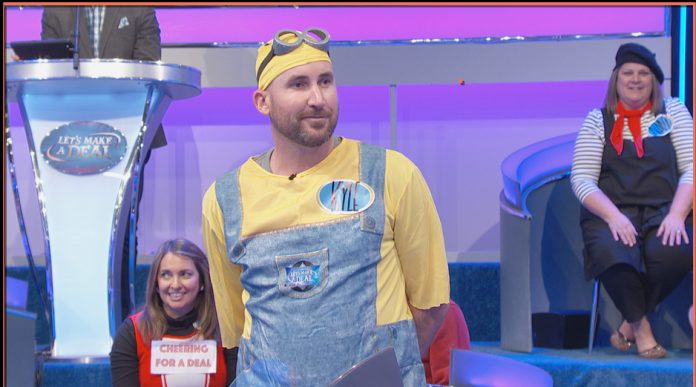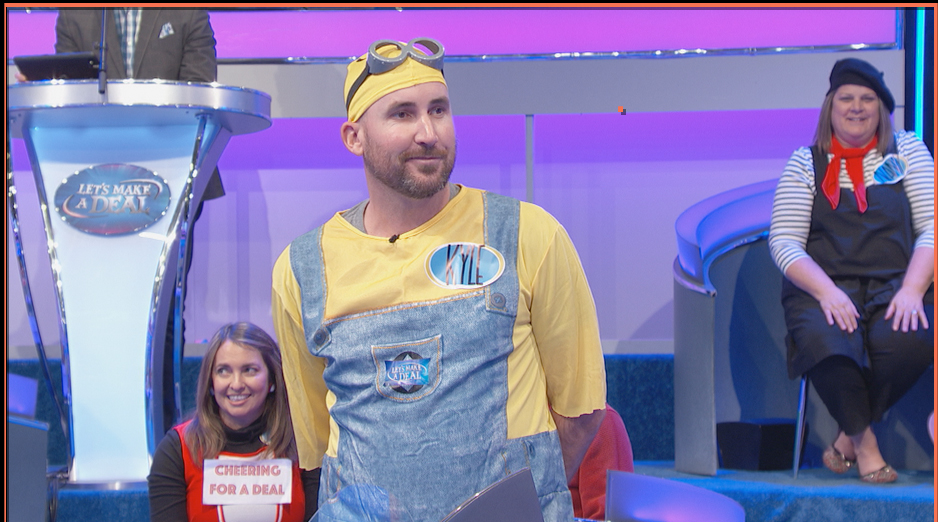 A former baseball star in Los Alamitos is a different kind of star this week, slated for airing on the CBS Show "Let's Make A Deal" with Wayne Brady on Feb. 7. He was a pro pitcher, but his pitch to CBS got him on the nationally syndicated game show.
Tori Collins, a spokesperson for the CBS Game Show confirmed Kyle Simon, of Los Alamitos, did appear as a contestant and the show will air on Feb. 7.
Simon, a standout pitcher in baseball, graduated from Los Al High School in 2008. His selection of Arizona State to play ball drew headlines in the L.A. Times.
Upon his college graduation, he was drafted by the Baltimore Orioles, for whom he pitched for nine seasons, first with Baltimore, then on to the Philadelphia Phillies.
Now employed in a non-baseball profession, Simon said that during the pandemic, he got hooked on watching the show "Let's Make A Deal."
"I was just an avid watcher, especially during the pandemic, especially since there was not much going on," said Simon this week. "And during the show, it just kept popping up saying like, 'Oh, you know, like, do you want to be a contestant?'"
Simon says he filled everything out and was eventually invited to go through the interview process "and ended up getting a call."
Simon first made it onto the show a couple of years ago, but did not actually become a contestant. However, he made some contacts there and decided to try again.
"I kind of followed up about a year later," he said. "I told them I didn't really win anything on the show and that I'd love to come back on the show." Since COVID, the "Let's Make A Deal" show has made audience changes, so now they keep a "pool" of potential contestants.
"So I had my own seat and there are about 12 seats around the stage. He said this time, he figured most everyone in one of those seats could get selected "but it still depends on how Wayne's (Brady) feeling."
This time, Simon was selected and he did attempt to make a deal. CBS will not allow him or the ENE to say whether or not he won anything, but if his appearance was anything like a trip to the plate, "I'd call it a stand-up double," he quipped.
What amazed Simon, he says, is that as large as the studio seems on TV, it is rather small. And for the CBS production staff you think might be small, he said it is massive.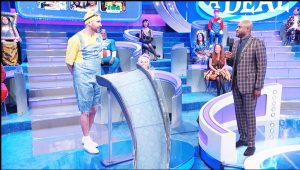 "When you're watching on TV think it's this massive thing, but the studio is very small," said Simon.
"There are so many behind-the-scenes type things, I mean it is overwhelming," he said. "I thought they (CBS) could probably have 20 people to do the behind-the-scenes type stuff, but you need so many more. I mean, they probably had 70 people that were in operations," he said.
"It was done very professionally," he said.
As a pitcher, said Simon, he had many times mentally prepared for the crowds. But this, he said, was different.
"Unless you're actually in that kind of moment you don't know how you will react when the spotlights are on you so it was an experience different than anything I've ever experienced," said Simon.
"It was definitely a fun experience," he said, "which I enjoyed very much. I'm glad I can cross it off on my bucket list."
And so, how did he do on "Let's Make A Deal?" You'll have to tune in Feb. 7 on the CBS Network to find out.