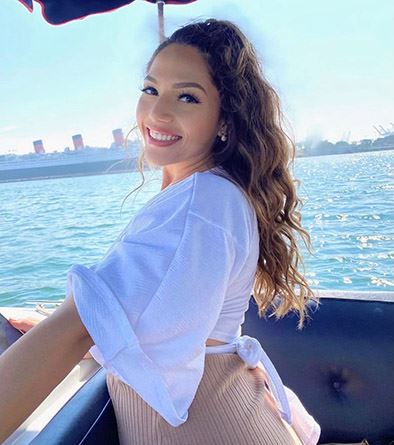 Anaheim Police are investigating the death of a 24-year-old La Palma woman found dead March 17 inside an Anaheim apartment.
According to a press release, Anaheim Police Department officers were dispatched to the apartment, located in the 1900 block of S. Union Street after receiving reports of "suspicious circumstances." Upon arrival, they found the body of Mirelle Mateus deceased inside.
After an initial investigation, detectives determined Mateus's ex-boyfriend, Aaron Romo, 36, to be a suspect in the killing, authorities said.
"Homicide detectives responded to the scene and determined that Mateus was murdered and identified Romo as the suspect," a statement from APD said. "Later that day, Romo was arrested in Riverside County."
Romo was booked for murder and is being held without bail, police said.
"Detectives believe Romo has assaulted other women in the past and are asking anyone with previous contact with Romo to come forward," said a statement released by Anaheim Police.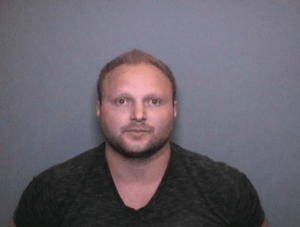 "This man has had a long history of doing this. He should have been in jail a long time ago," her sister Sandy said. "My sister could have still been here today. It's just so unfortunate my sister had to pay that price, but my sister's death is not gonna be in vain."
The loved ones of Mirelle gathered to raise funds and awareness for victims of domestic violence in her honor on Saturday. The family gathered for a fundraiser on Saturday at the All Women's Private Gym in Fullerton, where Mateus often worked out.
"She was my angel," Alice Mateus, Mirelle's mother, was reported to have said through tears at the fundraising event. "He's evil. I told her all the time."
Little did the family, or Mateus know, that Romo was charged in December with felony domestic violence and battery charges. He was out on bond at the time of the killing.
The family has launched a GoFundMe campaign to help defray funeral expenses and to make donations to other victims of domestic abuse.
They issued the following statement issued by Mirelle's sister Sandy.
"My mother Alice Mateus & I with our shattered hearts would like to let you all know that we've lost one of our most sacred precious beings in our life that God blessed us with.
Mirelle Nicolle Mateus was a 24-year-old student, hard worker, loving daughter, amazing sister, the best aunt to her niece & nephews, great friend, over all a very special caring generous person with a heart so pure & full of love. She was murdered by her ex-boyfriend yesterday. In the process of bringing justice to her, we ask for any kind of donation even a sharing this link will be gratefully appreciated. All donations will be used to give my baby the best burial she deserves. Ill be keeping everyone updated with information. A press conference will be released this week. Thank you for all of the donations, condolences & prayers. Our family appreciates you all."
The GoFundMe campaign can be reached using key words Mirelle and La Palma.
Because the investigation is ongoing, Anaheim detectives have declined to elaborate on evidence or to discuss possible motives.
Anyone with information related to the homicide or Romo is urged to contact the Anaheim PD at 714-321-3669 or the Orange County Crime Stoppers at 855-TIP-OCCS or www.occrimestoppers.org.
ENE srtaff report