The Los Alamitos Show Choir returned from New York City on Monday to a hero's welcome after a winning weekend at the Heart of America National Show Choir competition held this past weekend.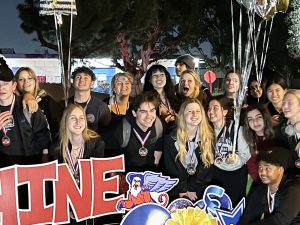 Both Sound FX, the advanced mixed show choir, and Soundtrax, the advanced women's show choir, earned top honors, according to Nichole Pichardo, the Los Alamitos Unified School District public information officer.
Sound FX was named the Grand Champion of the entire event and earned awards for Best Visuals, Best Show Design, and Best Costumes. This marks the 16th National Championship Title for Sound FX, she said.
Soundtrax earned a first runner-up title as well as awards for Best Costumes and Best Visuals.
This event is breaking news and we will have a complete report next week.