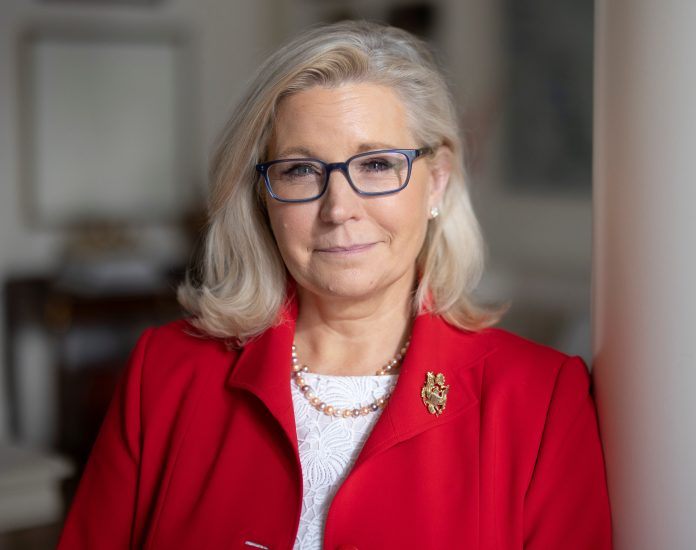 Already well established as a Southern California cultural institution, the Distinguished Speakers Series has again lined up an all-star array of live presenters for the upcoming 2023-24 season. Now in its third season in Long Beach this season's speakers include Goldie Hawn, Dr. Moogega Cooper, Liz Cheney, Dr. Lisa Genova, H. R. McMaster, and Thomas Friedman. The Series is sold in subscription packages ranging from $240 to $660. Each presentation begins at 8:00pm at the Terrace Theater.
With its season running from September 2023 to May 2024, on six different evenings, the Distinguished Speaker Series will bring community and business leaders, colleagues, friends, and multi-generations of families together for a shared experience. Patrons come together for inspiring stories and presentations from some of the world's most influential, timely, and captivating speakers.
"Our mission is to offer audiences across Los Angeles the chance to learn from six amazing people changing the world. We give neighbors from differing backgrounds and political persuasions the opportunity to come together," said co-owner Kathy Winterhalder.
The difference between The Distinguished Speaker Series and other forms of entertainment is the return on investment. "Billionaires and CEO's understand the value of experiencing thought leaders live; they get exclusive invitations and pay tens of thousands of dollars traveling the world to attend events. We present many of the same speakers as these forums. However, the big distinction is – for the price of a good steak dinner – we bring the same experience to our subscribers at the Terrace Theater," said Winterhalder.
The series kicks off on September 21, 2023 with Academy Award-winner, humanitarian and household name, Goldie Hawn. Known worldwide as one of the screen's most beloved actresses, little is known about her true passion, her Mind Up Curriculum, created by the Hawn Foundation, a public charity created after 9/11, whose mission is to help children manage stress and reach their highest potential. Goldie will join the Series for a night of fun, laughter, stories, & sharing her passion: how to truly thrive.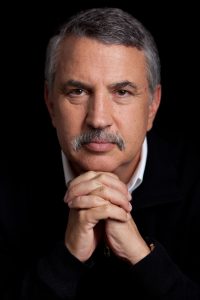 Dr. Moogega Cooper, will take the stage on October 12, 2023. A real-life "Guardian of the Galaxy," Dr. Cooper helped make history when the Mars Perseverance Rover successfully landed on the Red Planet. Part of the famed Jet Propulsion Laboratory (JPL) team, she holds the awesome responsibility of keeping the Red Planet safe from Earth's contaminants. Her presentation will feature breathtaking images taken from space and she will share the leadership lessons learned from her inspirational journey to the top of her field.
Liz Cheney, former Congresswoman and Profile in Courage recipient, will join the Series on February 1, 2024, to discuss the political divide in American politics. Cheney's actions during her last term in Congress laid bare her commitment to country and democracy over politics—and they pose new questions about the future of the American two-party system. Hear Cheney tell the stories of how she arrived at her personal convictions, her remarkable career in Congress, and the road that lies ahead.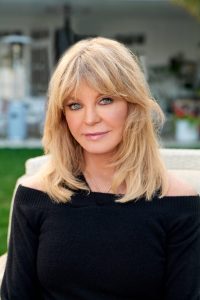 On February 19, 2024, neuroscientist and #1 international best-selling author, Dr. Lisa Genova, will wield her ability to tell a story and her knowledge of the human brain to discuss with passion and accuracy the journeys of those affected by brain diseases and conditions, and the science behind how we remember and why we forget.
Former National Security Advisor and Lieutenant General H. R. McMaster (USA Ret.) will offer rare and timely insight on the most pressing issues facing the United States and the ever-evolving geopolitical climate, including the War in Ukraine, technology and global security, U.S. foreign policy, misinformation and the global marketplace on April 1, 2024.
The Series will conclude with Pulitzer Prize-winning foreign affairs columnist, Thomas Friedman, on May 9, 2024. As one of America's most visionary thinkers, Friedman will analyze and report directly on the big trends shaping the world today: Economics, Technology, and Geopolitics.
Distinguished Speaker Series of Long Beach audience members have the opportunity to interact and exchange ideas with each speaker during a moderated question and answer session at the conclusion of all events.
The Distinguished Speaker Series will be held at the Terrace Theater, 300 East Ocean Blvd, in Long Beach. Each program takes place on a weeknight at 8:00pm
The Series is open to the public in subscription packages only. Series tickets range from $240 to premier seating at $660 for all six evenings. Single tickets are not available. Subscriptions can be purchased online at www.speakersla.com.
The Distinguished Speaker Series was established in 1995 in response to Southern California's need for an enlightening entertainment alternative. The Distinguished Speaker Series is currently held at four locations, the Terrace Theater in Long Beach, the Bank of America, Thousand Oaks Performing Arts Center, the historic Ambassador Auditorium in Pasadena, and the Redondo Beach Performing Arts Center,.
"We're so inspired by the game-changers we've brought to Southern California," added Winterhalder. "It's gratifying to realize we've presented more than 100 luminaries who have transformed our world." Through the series, Southern Californians have come to know leaders such as Joe Biden, Margaret Thatcher, the Dalai Lama, George Bush, Bill Clinton, Mikhail Gorbachev, and Tony Blair. They've laughed with Betty White, Ron Howard, and Steve Martin. And they've been moved by such talents as Vin Scully, Malala Yousafzai, Yo-Yo Ma, Robert Redford, and Maya Angelou to name a few.
Subscriptions can be purchased by visiting the Distinguished Speaker Series website www.speakersla.com or calling (310) 546-6222.