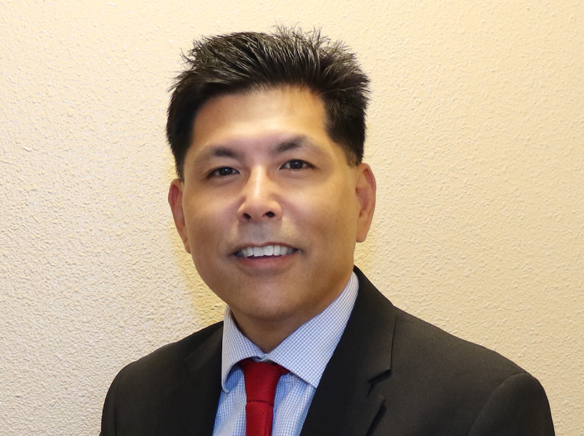 Dr. Garrett Scott Wada
Occupation: Optometrist
Age: 54
Married to Lea Dela Cruz-Wada; Four children; Resident of La Palma over 20 years; Small Business owner
What are your long-term plans to improve La Palma?
I would like to see continued modernization of our city and its streets. I would also like to continue the push for a permanent dog park in our town, and I would like to make sure that there is no Marijuana manufacturing and dispensaries in our city.
If elected, what would be the issue you would want to work on first?
Keeping Marijuana out of the city is my top priority. I would also like to discuss having a city app available to allow our residents the ability to report issues throughout the city instantly through their smartphones.
It would be a simple and easy way to report any suspicious activity, abandoned automobiles, code enforcement violations, and even letting the city know of any outstanding homes in La Palma.
I would also like to see more police patrol of our neighborhood streets to show a definite police presence in our city.
What does La Palma need to ensure future fiscal responsibility?
We need to look over our cities finances closely. We need to look at ways we can bring more money to the city, and we need to continue to pay down our unfunded liabilities and be proactive in keeping our city from making the financial mistakes of the past.
Why should voters choose you?
I hope the voters will choose me because I truly care about our city and I am not a politician. I am a proud citizen who has a vision for our city. I want our city safe, finances accountable, NO Marijuana manufacturing in our city, continued modernization of our streets and infrastructure and I want high property values in our city. I will look at all possible ways to increase our tax revenues
I vow to place the needs of the La Palma Residents first and foremost.
A vote for me is a vote for a greater La Palma.