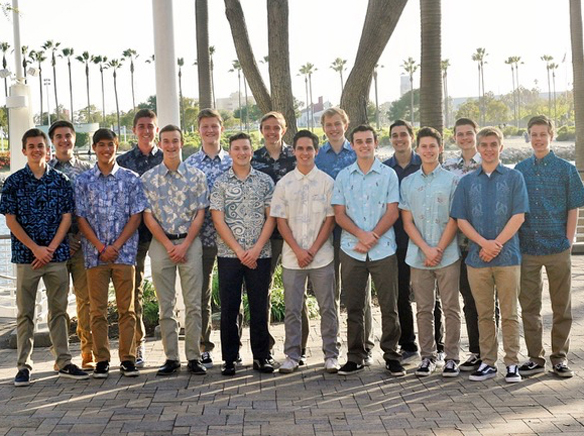 A group of local young men are the founding members and first graduating senior class from the South Coast Chapter of the National League of Young Men. Most of the members are Los Alamitos residents, with a few from Seal Beach.
This mother and son organization was formed three years ago in the community to help young men learn more about leadership, protocol, culture and service through their high school years.
To date, these graduated seniors have contributed over 1,500 hours of community service and created bonds of friendship that will last a lifetime. They are starting college this semester.
For information regarding National League of Young Men visit nlymsouthcoast.org.