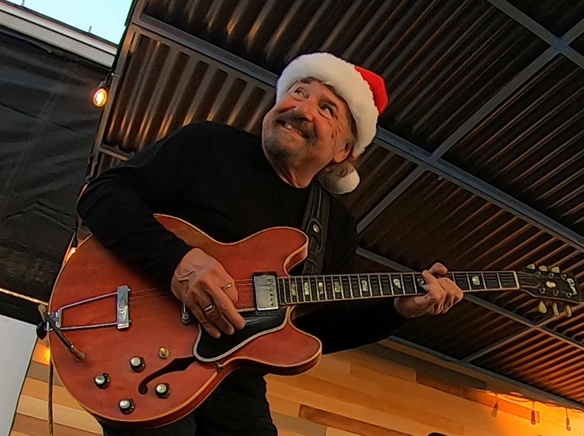 Christmas came early this year for Gregg Young & the 2nd Street Band! Their track, Gregg's song, "Rain Cried Softly" just won the Gold Award for Best Jazz Single at the One Earth Awards, an awards show that recognizes musicians and filmmakers from all over the world who are using their art to make the world a better place.
"Rain Cried Softly" was written as Gregg's "save the rainforest" song. It was recorded at Mambo Sound & Recording in Long Beach with engineer Steve McNeil and producer Gregg Young. Several musicians helped make this magical, timeless track come to life, featuring Tom Zink, keys; Anders Swanson, bass; Chris Wabich, drums; Tiki Pasillas, percussion; Ambrose Splescia, soprano sax and Gregg Young, guitar. A music video that was released in January 2020 on YouTube brought even more life to this beautiful, peaceful tune.
"The Band is incredibly honored and excited to have been awarded Best Jazz Single! What a great way to end the year," said Young in a press release.
For full details about Gregg Young & the 2nd Street Band, visit their website.
Gregg Young is a guitarist, singer, songwriter, and owner and founder of Shore Records. He is an ASCAP Composer/Publisher, Grammy voting member and has been the Music Director at the iconic Dome Arclight Entertainment Center in Hollywood for over a decade, until the pandemic hit. He is a self-established top tier musician in today's saturated music industry.