Now settled into their new commercial building, the Cypress School District Board of Trustees met in regular session Nov. 18 and agreed to complete the sale of their former site by mid-January, according to board minutes of their most recent meetings.
The CSD voted on Sept. 10, 2019, to purchase a multi-story commercial building for their new administrative offices, having agreed to sell their former site which is currently in escrow by Melia Homes, a developer hoping to build housing on the site.
The board agreed to purchase the new Corporate Ave. office complex building for $7.7 million and moved into the renovated offices in August.
Cypress School District officials have said the district was faced with significant costs to renovate their existing 50-plus year-old administrative complex.
When efforts to rezone were rejected by voters, district officials said in an earlier interview that they opted to sell the existing location and purchase the Corp. Ave location.
They said the cost of renovating their existing site would have been prohibitively expensive, especially given to rapid rise of construction, and it made sense to to obtain ownership of the new building, which is a tangible asset that will grow in value, while the district will retain some commercial tenants to defray the cost.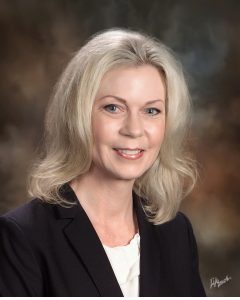 Supt. Ann Silavs, Orange County Supt. of the Year, said then that the district "took a very conservative approach to the modernization project" in order to conserve district funds.
At their meeting in November, the CSD Board of Trustees voted to close escrow on the sale of their Moody Street site by mid-January.
The Board adopted Resolution 21/22-9 confirming that the district's process to sell the 9470 Moody Street property complies with applicable law and authorizing staff to take all steps necessary to complete the purchase on or before the closing date currently set for January 15, 2022.
The CSD agreed to sell the property to Melia Homes for $9.1 million.
In other action, the Cypress School District Board of Trustees;
• Listened as Juliet Morris Elementary School fourth-grade students shared their experience participating in Entrepreneur's Day, a hands-on project-based learning experience in which students collaborate to create a business, sell handmade products, calculate expenses and profits, and practice customer service.
• Tim McLellan, Assistant Superintendent, Business Services, provided information regarding the financial outlook and anticipated budget cuts for the 2022/23 school year.
• The Board approved an independent contractor agreement with Lynn Busia to provide mentorship and technical assistance for staff in the area of special education through the end of the 2021/22 school year at a cost not to exceed $10,000.
• Based on public bid pricing and previous experience with the company, the Board approved an agreement with Certified Transportation Services for outdoor science school and educational field trip transportation services for the 2021/22 school year with a renewal option for up to two additional years.
• Were told the state's Educator Effectiveness Block Grant provides funds to school districts to provide professional learning and to promote educator equity, quality, and effectiveness. Tandy Taylor, Executive Director of Educational Services, provided an overview of the district's Educator Effectiveness Block Grant Expenditure Plan, which will be presented to the Board for adoption at the December meeting. The district anticipates receiving $835,359, of which $598,002 will be allocated for staffing, $175,357 for staff professional development, and $62,000 for materials and other resources.