Three Los Alamitos High School students — Mackenzie Ficke, Amy Lam, and Corinn Tiffany — have been selected as National Merit Scholarship Semifinalists. More than 1.5 million high-school juniors from about 21,000 high schools nationwide competed in the 2021 National Merit Scholarship Program by taking the 2019 Preliminary SAT/National Merit Scholarship Qualifying Test.
The 16,000 semifinalists are selected from the highest-scoring students in each state and represent less than one percent of those taking the test. Semifinalists will be notified in February if they move on to become finalists.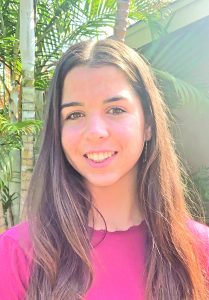 Ficke is a student athlete on the LAHS varsity softball team and on a club team based in Cerritos. When she's not practicing softball or working at Chick-Fil-A, she enjoys listening to music and spending time with her friends and family. Her favorite high school memory is getting to play LAHS softball with her younger sister. She hopes to study biological or chemical engineering in college.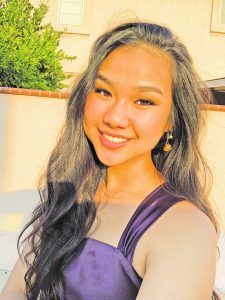 Lam is president of Classical Music Appreciation club, an event leader in the Growing Up STEM club, and a violinist in the LAHS string orchestra. In her free time, she enjoys listening to Rachmaninoff and making earrings for her friends. Her favorite LAHS memories are cooking ramen in Mr. Jones' AP Chemistry class and coding frog games in Mr. Grant's AP computer science classes. She intends to study cognitive science or sociology in college with a minor in Spanish language.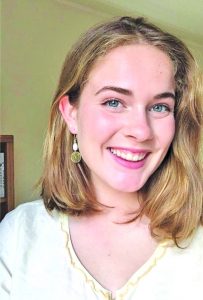 Tiffany is co-president of The Environmental Activism Club and Growing Up STEM Club. In her free time, she enjoys taking care of her plants and baking sourdough. Her favorite LAHS memory is winning cross country League Finals with her friends. In college, she hopes to pursue computational biology.