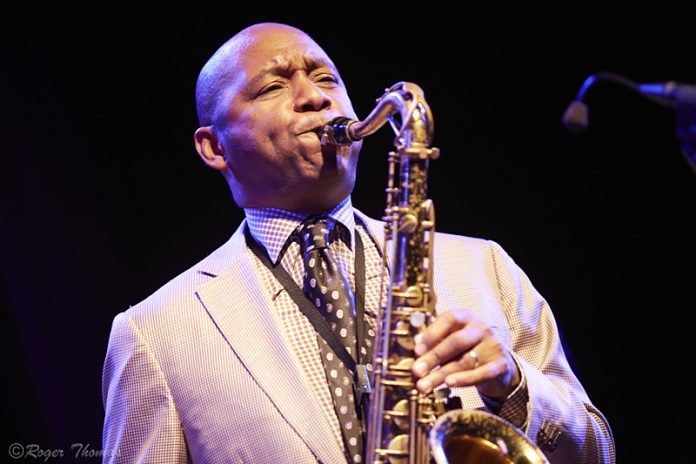 Branford Marsalis touched the top of the music world and still found a better place to thrive.
He was a bandleader on one of the most vaulted American music platforms and decided to walk away.
Though this humble saxophonist shies away from the brightest spotlights, his talent always seems to bring it back.
Over four decades, Marsalis has "evolved" into somewhat of a hidden American musical gem. Even so, Marsalis believes the very act of moving on, or "evolving," as he puts it, has been the hidden secret of his success.
He inherited musical mastery from his pop and a nurtured soul from his mother, an educator.
He speaks clearly, and slowly, with the methodic ease of a French Quarter afternoon.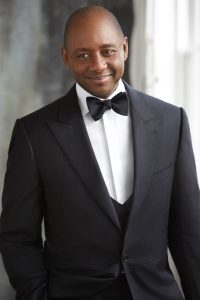 Born in Breaux Bridge, Louisiana, the bandleader is the son of New Orleans music legend, Ellis Marsalis.
"The reality is, as my dad used to say this all the time. 'The thing you do most of the time is the thing you do best,'" said Marsalis in an extensive interview this week.
"Growing up, I played in rhythm and blues bands, rock and roll bands, and a lot of diverse music," he said.
Yet, when introduced to classical music, he saw the future. "I just took to classical music at a young age," he said, "just took to it."
Branford's childhood home was always filled with music and Branford was drawn to it along with siblings Wynton, Delfeayo, and Jason.
His dad, a music professor, grew close to the other royal New Orleanian music family in New Orleans, the Neville Brothers. The cosmic music explosion produced by this arrangement produced many music stars, of which Branford is perhaps the most enduring.
Marsalis began playing the clarinet at a young age but eventually switched to the saxophone. He studied at the Berklee College of Music in Boston before moving to New York City in the early 1980s.
In what has become one of his hallmarks, in New York, Marsalis found a way to create his own scene, as he began performing with jazz legends like Art Blakey and his Jazz Messengers, Miles Davis, and Dizzy Gillespie.
His musical evolution called him to launch his own career in mid-1980s. He formed the Branford Marsalis Quartet and they released their first album, "Scenes in the City," in 1984, and went on to release a number of critically acclaimed recordings over the years.
This Sunday, March 12, the bandleader rolls into Orange County with the same Branford Marsalis Quartet he formed way back then. They are scheduled for two performances, at 4 p.m. and 7 p.m., at the Segerstrom Center for the Arts.
After so many years, Marsalis said that though the quartet has four members (Marsalis on saxophone, Joey Calderazzo on piano, Eric Revis on bass and Justin Faulkner on drums), Marsalis said "we think with one brain."
He said this allows for instantaneous improvisation on stage. "It keeps it interesting when everybody is engaged," he said.
"We play like a modern song and then we follow it with a song from the 30s. And then we'll play a ballad and we just try to switch it up all the time. It keeps it interesting for us and for the audience," he said.
Though he never ventured away from his quartet, the arc of his evolution has taken him around the world and his talent, for a time, allowed him to perform for millions of Americans each night.
Named bandleader for "The Tonight Show with Jay Leno" when the broadcast was at its zenith in the 1990s, he walked away after three years.
Essentially, Marsalis said he began to feel the job was way more about management and celebrity, while at heart, Marsalis said he simply wanted to continue "evolving" as a musician.
Marsalis said he knew it was time to go when he performed a concerto outside the show and thought his musical mastery had slipped a bit.
"I played a concerto on the side, and I noticed how much my technical ability had dropped off," he said.  "So, I had a decision to make."
"It wasn't that hard to walk away," said Marsalis, "because I've never been motivated by that kind of commercial success or fame," he said.
"That [Tonight Show] gig was not about a musician's evolutions," said Marsalis, "it was just a gig. It's hard to be an evolving musician when you're professionally not required to evolve to succeed," he said.
While Marsalis does not shy away from notoriety, he is just as comfortable being a player in his own band.
"You know, when you play in a horn section, you're essentially invisible. And if you want to be noticed, then you better start singing, because it ain't in the cards (for a horn player)," said Marsalis.
"I love playing as part of the group. I'm like a reluctant soloist, because I don't feel like I need to be up front," the band leader said.
"I like playing in the group. And then when I'm finished with my solo, I always move to a place in the back of the stage so that everybody can notice the piano player," the modest Marsalis said.
Despite his modest personality, his enormous musical talent has always been in high demand.
Over his career, Marsalis has gigged with great bands like the Grateful Dead and toured with Sting.
Branford has also shared his knowledge as an educator, forming extended teaching relationships at Michigan State, San Francisco State and North Carolina Central Universities and conducting workshops at sites throughout the United States and the world.
According to his bio, Marsalis' work on Broadway has garnered a Drama Desk Award and Tony nominations for the acclaimed revivals of Children of a Lesser God, Fences, and A Raisin in the Sun.
His screen credits include original music composed for: Spike Lee's Mo' Better Blues, The Immortal Life of Henrietta Lacks starring Oprah Winfrey and Ma Rainey's Black Bottom starring Viola Davis and Chadwick Boseman.
Ma Rainey is the Netflix film adaptation of two-time Pulitzer Prize winner August Wilson's play, produced by Denzel Washington and released in December 2020.
Throughout his career, Marsalis has received numerous awards and accolades, including three Grammy Awards for Best Jazz Instrumental Performance, Individual or Group. He has also served as a cultural ambassador for the United States, promoting American jazz music around the world.
He has received a citation by the National Endowment for the Arts as a Jazz Master and an avatar of contemporary artistic excellence.
Now living in North Carolina, Marsalis, ever the ambassador, returned to New Orleans after the devastation wrought by Hurricane Katrina. He and a friend, Harry Connick, Jr., conceived of "Musicians' Village," a residential community in the Upper Ninth Ward of New Orleans.
The centerpiece of the Village is the Ellis Marsalis Center for Music, honoring Branford's father. The Center uses music as the focal point of a holistic strategy to build a community designed to deliver a broad range of services to underserved children, youth and musicians from neighborhoods battling poverty and social injustice.
Despite his meteoric rise, Marsalis orbits the music world at an altitude all his own.
Marsalis knows from experience how fleeting the limelight can be.
"When I go back to New Orleans, the people that loved me, they still love me, the ones that didn't, still don't. I love that about the city. Let's keep it real."
In its virtually uninterrupted three-plus decades of existence, the Quartet has established a rare breadth of stylistic range as demonstrated on the band's latest release, "The Secret between the Shadow and the Soul."
Soul is something Branford Marsalis seems to know a lot about, having learned the lessons of humility from his mother.
"Somebody interviewed my mother once," recalls Marsalis, "say, your son is on the Tonight Show, you must be really proud." The band leader said, "her eyes narrowed to about the size of two nickels sideways," and this was her reply.
"I have six boys. I am proud of all of my children. You don't have to be on TV to be proud of your children. There you go," he said.
Little wonder, then, why Branford Marsalis considers himself a "reluctant soloist." Being a big deal was "never a part of it."
"In our country, we are constantly obsessed of impressing outside people, even those that don't matter. The whole thing is bizarre to me. I just want to do my thing."
"For me," said Marsalis, "it's all about the music."
Tickets are available at online at SCFTA.org, at the Box Office at 600 Town Center Drive in Costa Mesa, or by calling (714) 556-2787.