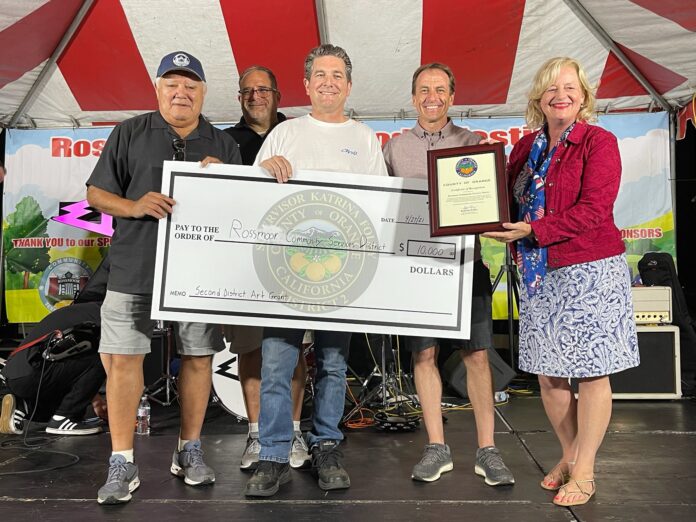 Rossmoor's last Foodie Festival event of the Summer 2021 season may have been worth the wait and the effort made by the RCSD and its general manager Joe Mendoza to add one more event on October 2nd by popular demand.
This last hurrah of the summer had all the elements of previous summer fests plus an extra boost from 2nd District Supervisor Katrina Foley's office with a $10,000 check to support the many nonprofits and small businesses who were enabled by the contribution to field vendor tents and booths.
It proved to be an eclectic mix of charitable efforts and creative home-based businesses spawned out of the pandemic, presenting their wares and raising needed cash for local charitable causes. Add to this a nonstop supply of classic rock and roll concluding from the festival stage with the band Knyght Ryder that delivered a rousing "on your feet" performance that even lured Supervisor Foley into the dance pit as darkness fell.
Highlights of the daylong event were captured by Los Al TV producer John Underwood and can be viewed on local cable Channel 3 at 7pm daily. It can also be viewed online at losaltv.org or streamed on the Our Los Al TV app downloaded through Roku, Amazon Fire, or from Apple TV app stores.