Nesi Stewart and the staff at Printmasters recently found themselves in a meeting, brainstorming ways they could give back to the local community, when they came up with an exciting idea. Through the work Nesi was doing with the school districts, and conversations with family and friends, she knew that the students in our area were in need of a positive outlet, as they adjusted to the ever-changing circumstances of COVID-19 and distance learning. She said "we need to do something for the students!" and from there she and the team came up with the idea to host an Art Contest that would benefit both students and non-profit organizations in Los Alamitos.
The competition is actually 4 contests, centered around the subject of finding Happiness despite our recent circumstances. Entries are still open for three of the original four topics and entry deadlines are as follows:
A FAVORITE 2020 FAMILY MEMORY. Due date extended to February 24, 2021.
YOUR SCHOOL/HOME COMMUNITY. Due date extended to March 10, 2021
SHOW A NEW SKILL/HOBBY OF 2020. Due March 24, 2021.
First place winners receive a prize worth $50 and second place winners receive a prize worth $25. At the end of the competition, one grand prize winner from each age division will receive a prize worth $100. All winners also receive certificates of recognition. A very special thank you to Assemblywoman Janet Nguyen and her staff for producing certificates from the California Legislature Assembly.
At the end of the contest Printmasters will publish, print, and sell a book of student submissions called "The Artists of Los Al" and will donate the proceeds from book sales to the Non-Profit Organizations: LAEF (Los Al Education Foundation), Casa Youth Shelter, and The Youth Center. Printmasters would like to thank those who have donated to this cause so far, including: Dr. John Sealy, Green Street Interiors, Wahoo's, Maderas Steakhouse, Westminster Art Supply Warehouse, Roland Sands Design, City Council Woman Tanya Doby, McNally Electric, Southland Credit Union, and all of our generous walk-in customers. Donations are being used for winner prizes and production of the book. Anyone who is interested in donating can contact Printmasters at 562-493-4547 or by email at design@printmasterlosal.com. For more information on the contest please visit the website www.printmasterlosal.com/art-contest.
The First Topic, "Where Is Your Happy Place?" received a great collection of entries, and the winners are…
Elementary Ages 6-8 Division
First Place Winner: Aashna Patel.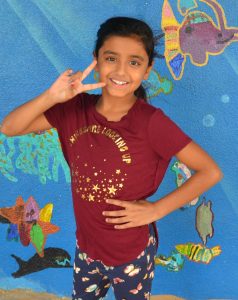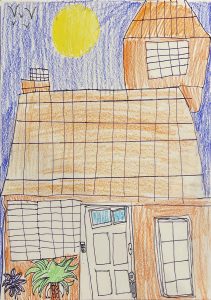 Aashna is a fun loving, creative, and caring individual. She has a bubbly personality that is infectious and makes everyone around her smile. Aashna loves playing with her brother, and making origami, and drawing in her sketchbook. Aashna stated, "My happy place is my home with my family. I love my mom, dad, and my brother."
Second Place Winner: Maya Joe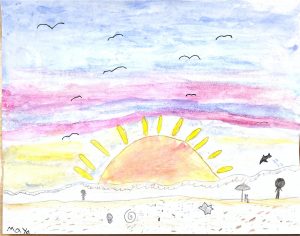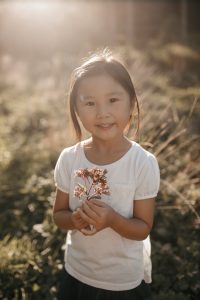 Maya loves art and her family thinks this contest helped her gain confidence while also giving her the opportunity to think about the good things that happened in 2020 and to express it.
Elementary Ages 9-11 Division
First Place Winner: Alistair Wu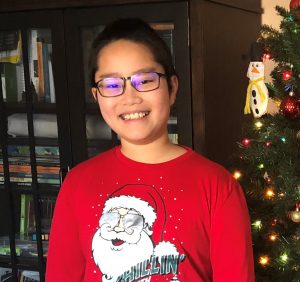 A natural talent, Alistair started to learn drawing and painting via online lessons during quarantine. This is the first time that he has participated in an art contest. He said: "I enjoyed drawing my favorite park in the Netherlands. All the happy memories came back to me. I was shocked that I actually could win a prize though"
Second Place Winner: Leila Beltran
Leila says "When I work on an art piece, the finished product reflects how I feel when I made it. Making art is a way for me to express my emotions."
Middle School Division
First Place Winner: Phyllisia Rosen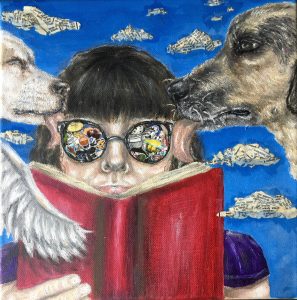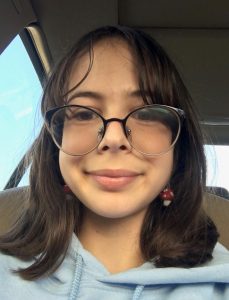 Phyllisia had this to say about her entry: "I think that this art contest is an amazing way to spark my creativity and honor my dogs—Smiley and Turner. My dogs show how much they love me with all their actions. So with this contest, I can finally express my love for them in my art. Though Turner has passed on, his loyalty was far beyond words. Nevertheless, Smiley and Turner are still my family and I will forever be grateful for their friendship."
Second Place Winner: Sienna Wu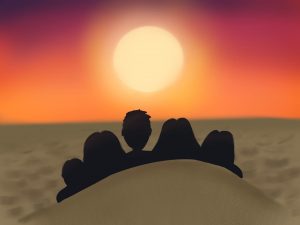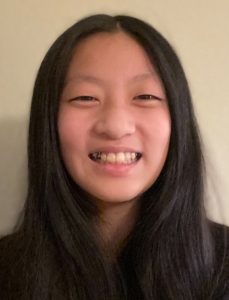 Sienna loves art. It's fun and makes her happy. This contest is perfect during the crazy times we are experiencing with the pandemic.
High School Division
First Place Winner: Kyer Fox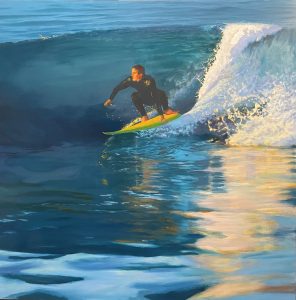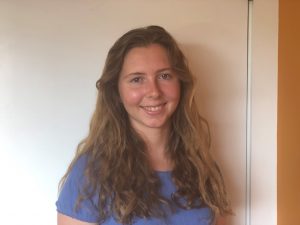 Kyer says "I enjoyed participating in this contest and was happy to have a push to make a personal piece for me to hang in my room and inspire some redecoration. Thank you for the inspiration!"
Second Place Winner: Katelyn Loh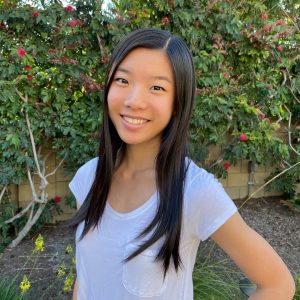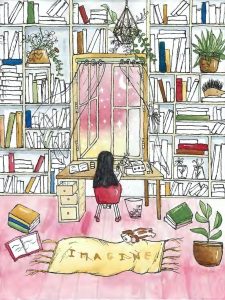 Katelyn Says "Art allows me to feel the most alive and connected to myself because I can bring my imagination to life on paper or canvas. Thank you Printmasters for holding such a fun and inspiring art contest for the students of Los Al and for the opportunity to give back to our community."
College Division
First Place Winner: Gabriel Myers Prunty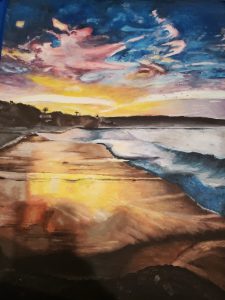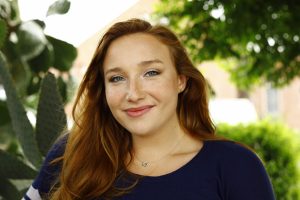 Gabriel says "My art has always been something very personal to me. When I was younger I was bullied because I wasn't good at drawing. I chose to ignore them and instead focus on what I love to do. It wasn't until I actually transferred to this district and started going to Oak and Los Alamitos High School where I started to gain confidence. At Oak it was under Mrs. Vanderlin's art course I felt empowered and then in High School with Mr. Long, I started to develop proper technique. I want to thank Mr. Long for challenging me to grow. I wouldn't be where I am without you. Also I want to thank my family, friends, and partner for being so supportive of my work and passion. Lastly, thank you to Printmasters for giving me a safe platform to share my work."
Second Place Winner: McKenna Madison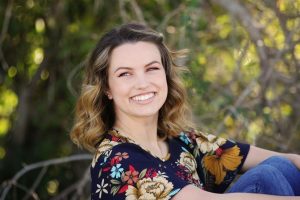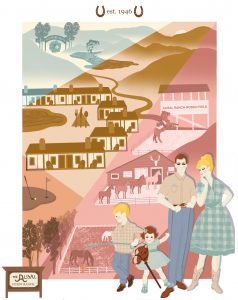 McKenna says, "To me, art provides a peaceful escape from the world. Especially considering what the world has gone through this past year, sometimes it is all the relief in the world to be able to remove yourself from reality for a bit and focus on creating an art piece from the heart. Especially for this entry category, my happy place is near and dear to my heart. Being able to escape there and remember all of the great times we have had there together as a family over the past decade was just the best feeling. So thank you for allowing me to reminisce!"
Nesi and all the staff at Printmasters extend their sincerest appreciation to every student that entered, as well as the panel of judges who had some very hard decisions to make. Congratulations to the first round of winners! We hope this has inspired.