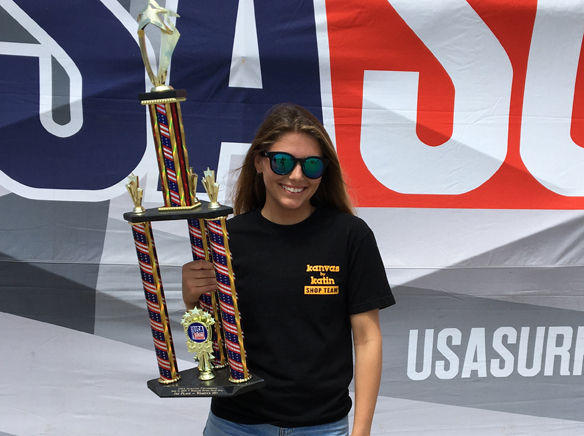 Two days prior to receiving her diploma, Los Alamitos High graduate Serena Prince, captured the 2018 USA Surfing Championships Women's 18+, Shortboard Division, in Oceanside.
On a day of big surf, Prince defeated women from as far away as Florida and Hawaii. Serena surfed her first wave at the age of 6 and was co-Captain of the Los Alamitos High Surf team the past two years.
After many competitions, this was the first chance for Serena to compete in a USA Surfing event. Serena currently lives in Long Beach and is a member of the Seal Beach Boardriders.