After eight closed sessions, the Cypress City Council hastily called a public meeting two days after Christmas to hire a consultant and reveal their strategy to stave off a voting district lawsuit.
Although served with a demand letter months ago regarding a potential violation of the California Voting Rights Act (CRVA), the city waited until two days after Christmas to hastily call a public meeting to discuss a series of forums called to discuss the issue.
Council member Frances Marquez questioned the wisdom and legality of the meeting, saying the Facebook notification was posted just before the public meeting, held last Monday, Dec. 27.
Although city officials acknowledged posting a notice to Facebook only shortly before the public meeting began, city attorney Fred Galante said the meeting notice was properly placed on the website so the meeting was legal.
"There are no Brown Act violations with this meeting," said Galante.
Further, Galante suggested that the city is not in violation of the California Voting Rights Act, at least as far as their investigation to date is concerned.
"The one thing I would clarify," said Galante, is we have yet to find any evidence that the city of Cypress is violating the law. Any further discussion is a closed session issue," he said.
City manager Peter Grant introduced Arianna Barrios, the CEO of the Communications Lab, who the city has selected to roll out an information campaign to the community. In addition, he acknowledged for the first time during this meeting that the city had hired a demographer to study the city's makeup.
Grant said hard costs are currently estimated to be $40,000 out of pocket for a series of planned outreach meetings and presentations, which he says does not including the soft costs provided by city officials to facilitate three upcoming public meetings.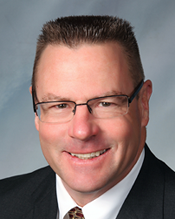 The Communications Lab CEO will be paid $200 hour, according to a schedule of costs that also suggests interns on the project will be paid $75 per hr. as the city rolled out the redistricting outreach strategy for the upcoming series of meetings.
"That seems like a lot of money for an intern," said Marquez.
The firm will prepare a detailed presentation to educate voters about the city's election system so they can better understand both the current at-large system and potential single member districts, the council was told.
Moreover, the firm will prepare the presentations in three languages, including English, Spanish and Korean.
Grant asked the Council for continued input on the presentation and asked that all changes they suggested be sent to him by a specific date to be included in the Communications Lab final presentation.
According to the group's schedule, the first redistricting public meeting is scheduled on Zoom for January 19.
The Council voted 4-1 to move forward with the Communications Lab, with Marquez voting against. Mayor Pro-tem Anne Hertz and council member Scott Minikus questioned Marquez' opposition and Hertz asked why she voted no.
"Your 'no' vote caught me by surprise," said Hertz, asking why Marquez did not speak out after the motion and a second.
"You know, I just want to say that this is what people despise about elected officials," said Marquez, "making decisions when the community has not been made aware of a meeting. We have a fiduciary responsibility to spend the money of taxpayers in Cypress responsibly."
Marquez complained about what she perceives as the city's overall lack of transparency and meetings scheduled when few people can attend.
In addition, she and others expressed concern about multiple errors in a proposed Communications Lab presentation that Barrios said would be sent to Cypress citizens, even though Marquez said she assumed it would be cleaned up before being mailed to the public.
"We're paying thousands of dollars for information and I'm hoping that it'll be correct in the future," she said.
Galante pointed out two potentially misleading legal assumptions in the presentation and suggested they be changed.
Barrios said the PowerPoint being shown was only a draft and of course would be fact-checked before being distributed or presented to citizens.
Barrios said her firm will educate Cypress residents on the advantages of both single member districting and at-large districts. "We want them to understand what is going on," said Barrios.
Malibu attorney Kevin Shenkman notified the city in September of 2020 that their at-large voting system, as currently utilized, is a violation of state law. This means all five council seats are elected from a pool of "at-large" candidates, meaning anyone who lives within the city limits who qualifies for office can run, rather than having residents of regions of the city elect single officials to represent each specific region.
Shenkman has since said that if the city does not have single member maps ready by July 1, the city would be sued.
Barrios said opposing any redistricting lawsuit has been extremely expensive for other cities who have chosen to legally fight districting. Some have paid settlements near nearing $10 million.
Following Shenkman's notification, the city has consistently met in closed session to discuss the issue, while Galante has been in direct communication with Shenkman, the Malibu attorney confirmed.
The after-Christmas meeting, which was recorded on audio tape, not video, and posted nearly a week later, was among the first public meetings to discuss the matter, although the Council has now set three forums, one in January and two in February at which Barrios will facilitate a discussion about the situation with residents.
Before the council reorganization in December, Mayor Paulo Morales was appointed by former Mayor Jon Peat to serve alongside him as the only other member of an an ad-hoc subcommittee on redistricting.
Peat then denied a request by Marquez to be appointed to the ad-hoc subcommittee despite the fact that Marquez said she has participated in redistricting work on Capitol Hill and has a related doctorate degree.
The former Mayor cited the fact that Marquez, serving her first term, might be a candidate for re-election in the next election, and thus bias her thinking, so he refused to appoint anyone but himself and Morales.
"Mayor Pete told me that I would not be able to serve on the committee since I would face another election. He said the collective experience of he and Mayor Morales would serve the committee well."
Marquez, at this special Monday meeting, suggested it was perhaps Peat with a conflict of interest.
"However, Mayor Peat failed to mention that he had a foot in the game as his wife, Bonnie Peat, will run for city council this coming year," said Marquez. "Therefore, the [redistricting] ad hoc committee has a bias and, in my eyes, this process is unfair."
Bonnie Peat is currently the President of the Cypress School District Board of Trustees.
The ENE has reached out to Mrs. Peat for a comment.
In the meeting, Mr. Peat did not respond to Marquez's assertion.
Marquez said she was not able to able to make the reorganization meeting in December because of a fall she sustained in her home. She was upset that at that meeting, the Council discussed redistricting and the newly elected Mayor removed her as the principal delegate to the city on the Orange County Fire Authority.
Even if Monday's meeting was technically legal, said Marquez, sending out documents on Christmas Eve for this special meeting was questionable.
"This seems like an ambush," said Minikus, who suggested Marquez should have "said something earlier."
"I understand your concerns," Morales told Marquez, "But I [also] understand we're on a deadline."
Morales then repeated Galante's comments in saying "there is nothing here that says there is a [CRVA] violation. "It [the claim there is a violation] is something," said the mayor, "that we are responding to in service to the city."