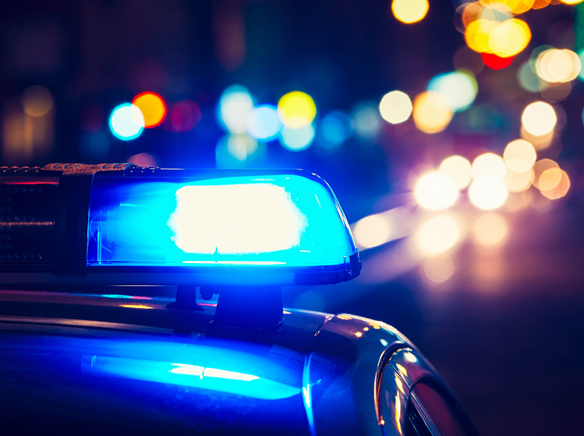 PD Calls
The Weekly Crime Summary is a list of significant reported crimes and other related activities occurring in the City of Los Alamitos. A vigilant and well-informed public begets fewer targets for criminals.
Find out how you can join The LAW-Los Al Watch at www.LosAlamitosPolice.org and receive these summaries and other important information directly from your police department.
Call the police to report suspicious activity.
In the City of Los Alamitos dial: 562-594-7232 for 24-Hour Service; 911 for emergency.
Note: Hundred blocks given in place of exact address.
LOS ALAMITOS
May 28
Suspicious person – 9:07 a.m. – 10000 block of Los Alamitos Blvd.
Caller reported a transient while male, who was wearing a pink jacket and backpack, who had a golf cart that he was pushing and was now riding it. The subject was going south on the bike path. The caller was an off-duty Signal Hill Police officer and thought the cart may have been stolen. The subject was on the pedestrian bridge and was running toward Bloomfield. The subject jumped a fence on Fenly and had left the cart and continued on a Razor Scooter.
The cart had a tag indicating it was owned by a company and had been delivered for a golf tournament. After a foot pusuit, the subject was detained and eventually placed under arrest. The cart was returned to the owner.
LA PALMA
May 29
Suspicious Subject – 6:26 p.m. – Walker St./Crescent Ave.
Caller reported a male Hispanic who appeared suspicious, was walking north with a bike and appeared to be casing the houses in the area. There was no further description of the subject. Patrol checked the area and school grounds but were unable to located the subject.
Extra Patrol – 6:53 p.m. – 14 Centerpointe Dr.
The caller reported that a male Hispanic in his 20s had gotten very close to the caller at the store, but did not make contact. The incident had occurred approximately 30 minutes prior to the call. The subject was wearing all black and had some cloth covering his mouth. He was in a grey older vehicle. The caller was part of the cleaning crew and was requesting extra patrols in case the subject returned.
CYPRESS
May 26
Suspicious person—3:05 p.m.—4500 block of Orange Ave.
At a playground, a man in his 50s there by himself was talking to a group of boys. Police responded and found the man to be just talking to them about skateboards. He lives in the area.
Fight—6:33 p.m.—6100 block of Lincoln Ave.
Multiple calls came in reporting a physical altercation in progress at a hotel. Numerous people were involved, hitting one another, with no weapons seen. Police detained two.
May 28
Burglary—3:28 a.m.—4500 block of Lincoln Ave.
An individual could see through a video feed that someone had broken into his business. The cameras had been tilted, so he could not see anyone, but heard voices. Police responded with a K-9. After checking multiple areas, they found an individual that was very aggressive and uncooperative.
Spouse beating—1:48 p.m.—6700 block of Leilani Ln.
A male called in after his step father hit his mother, and his mother told him to call the police. He was waiting outside, but could hear them still fighting inside. Police arrived and arrested the man.
Missing juvenile—11:52 p.m.—4700 block of Crescent Ave.
A woman reported her daughter as missing. She had not previously run away, and had been upset due to her father passing away a few months ago. The daughter was eventually located in the City of Orange, staying with relatives.
May 29
DUI—8:48 a.m.—Katella Ave./Valley View St.
Christopher Ramos was arrested after being seen swerving, driving at varying speeds and almost hitting another car.
Transient—10:23 a.m.—Post Office in 5700 block of Lincoln Ave.
A transient was sitting at the side of the building where the carriers exit, causing a hazard for the drivers. When police arrived, they were unable to locate the individual.
Suspicious person—12:05 p.m.—8200 block of Acacia St.
An individual observed someone in their backyard. It was found that the individual was a gas worker doing inspections.
Petty theft—1:17 p.m.—Campus Billiards
A male took money out of the jukebox before fleeing in a gold Ford Explorer. The reporting party had a solid description of the suspect, and also would be able to obtain video surveillance footage later.
May 30
Keep the peace—7:54 a.m.—8700 block of Moody St.
Damage had been done to a garage and the reporting party and the property manager were arguing, because the reporting party wanted to get her own estimate, but the property manager wanted her to use a specific company.
Check area—12:03 p.m.—8500 block of Sumner Pl.
A woman called to say that her disabled son was laying on the couch at home when he heard someone knock on the door and try the door handle. The son was unable to get up. Police cleared the area.
June 2
Missing adult—10:57 p.m.—9800 block of Fonte Rd.
An at-risk man was reported missing. Eight years ago the man fell off a three-story building and is now unable to speak. The man was located the next morning.
June 3
Dead body—5:25 a.m.—9300 block of Redwood St.
A caregiver found that the 49-year-old woman she took care of was cold and did not have a pulse when she got up to check on her. The only medical issue the woman had was diabetes. June 4
Petty theft report—9:01 a.m.—5100 block of Canterbury Dr.
A woman lost $500 in cash, and had a list of possible suspects, as family members had been staying at her residence, and an internal family dispute was ongoing.
Suspicious—11:32 a.m.—8800 block of Walker St.
A man came into a business, asking questions, with his tongue hanging out. The reporting party thought the man was under the influence.
Family disturbance—6:21 p.m.—8600 block of Watson St.
A woman said her son was out of control, hitting himself, after becoming upset because his dog urinated on him. He did not have any weapons and was not under the influence of any substance. He was counseled.
June 5
Found person—7:36 a.m.
A 70-year-old male appeared on someone's doorstep, confused, and speaking limited English. The man was eventually returned to his family.
June 7
Municipal code violation—11:34 p.m.—4000 block of Ball Rd.
A resident had an ongoing problem with nearby construction that was very loud. The crew did have city permits, and the foreman apologized for the noise, and said he would contact the project manager regarding a solution to the ongoing issue.
June 9
Welfare check—10:12 a.m.—4900 block of Ball Rd.
A yellow cab driver called to report that his passenger was talking to herself and having him drive her around aimlessly. The woman was still in the vehicle, but he had stepped out in a parking lot to call the police.
Suspicious circumstances—10:30 a.m.—5400 block of Bishop St.
A man opened his garage to find a male sleeping on his sofa. The male was unknown to the reporting party, and had possibly entered through an open side door. Police responded and detained the man, but it was later determined that he was known to the reporting party's son.