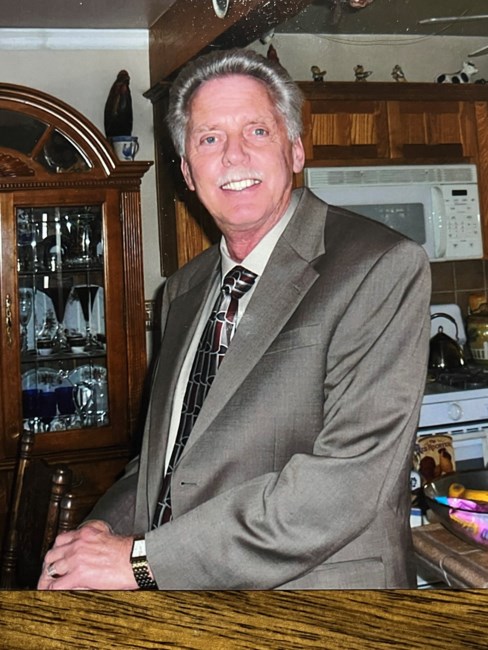 A popular Past Commander of the Los Alamitos American Legion Post 716 has died.
"It is with a heavy heart, that I am publicly announcing, that the American Legion Post 716, in Los Alamitos has lost a Jr. Past Commander, Vincent "Woody" Collins," said Post Commander Ernie Rodriquez.
"Woody is the perfect example of the phrase…Freedom is not Free," he said.
Commander Woody served as a Soldier in Vietnam, where he narrowly escaped with his life.
He received the Bronze Star, and earned many other medals and citations, related to his valor and honorable service, during his tours of duty with the United States Army.
One of the things that he did not ask for, was his exposure to the defoliant, Agent Orange during his service in the U.S. military.
According to Rodriquez, Collins fought the effects of that exposure though out his life.
"I don't know too many people that can survive as well as he did, with only, a little more than one-third of a lung left from the cancers that he battled," the Commander said.
The VA did their best, but it wasn't good enough.
"Woody finally lost his bout on the 27th of July at his daughter's home in Shreveport, Louisiana," said Rodriquez.
Military Honors will be rendered, and his Life Celebrated, at the American Legion Post 716 on Sunday the 28th of August at 2 p.m., he said. The public is welcome to attend. Please RSVP at 562-430-6033.
He was a former Army Officer with a Bronze medal. He was a 100% service related Vietnam Veteran. He was also the Commander of the American Legion post 716 for three consecutive years. Woody loved to fish, socialize with people and help others. He had the biggest heart, is loved and will be missed by so many.
Woody is preceded in death by, his granddaughter, Kayla Christine Cabrera.
He is survived by his daughters, Mary Collins Akin, Christina Collins Holten, Christy Fernandez; grandsons, Adolfo Vincent Cabrera, Woody Olivierio Cabrera; grandchildren, Leslie Renee Cabrera, Trenton Denney; and great-grandson, Aksel Kaine Addison.
A Celebration of Life and Memorial Service, in Mr. Collins honor will be held at 2:00 PM, Sunday, August 28th, within his beloved American Legion Post 716, in Los Alamitos, CA.
Fond memories and expressions of sympathy may be shared at www.hillcrestblanchardchapel.com for the Collins family.