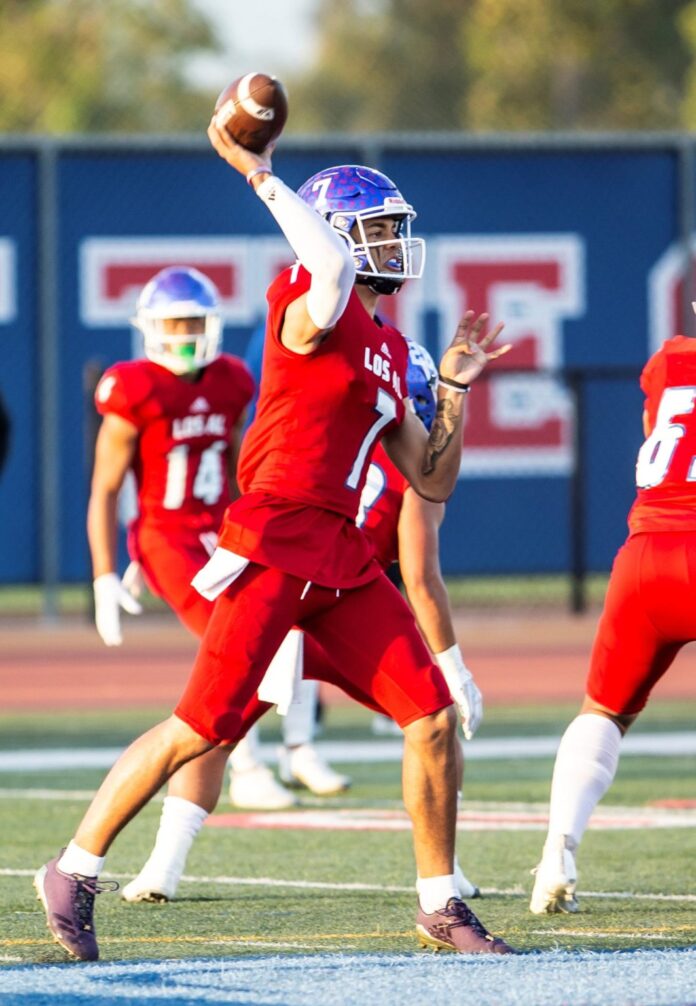 High school football fans can expect a robust season that will begin in August. For Los Al Griffin fans, ESPN has announced it will broadcast the Griffins game against American Heritage (Florida) as well as a game between St. Joseph Prep vs. St. Thomas Aquinas.
The network said the games will be nationally televised and of course, will feature Los Al quarterback Malachi Nelson, one of the country's premier high school signal callers.
The lineup for the 2022 ESPN GEICO Kickoff was released on Tuesday and the two-game nationally televised high school football showcase features some of the top teams and players in the country.
St. Thomas Aquinas finished the 2021 season ranked No. 13 in the SBLive/Sports Illustrated Power 25 national high school football rankings . All four of the teams playing in the GEICO Kickoff event will receive national ranking consideration this fall.
Los Alamitos has two USC commits on its roster in 2023 quarterback Malachi Nelson and 2023 wide receiver Makai Lemon. One of the top 2023 pass catchers in Florida, Brandon Inniss, will lead American Heritage. It will be played Aug. 27 at 4 p.m.