By Vickie Wagstaff
Recently the South Coast Interfaith Council (SCIC) held its 3rd Annual Gala.
The theme was, "Celebrating the Awakening of Human Connection."
Along with music, dance and inspired messages, they honored five COVID-19 heroes.
One of those was Kaj Mutrais, a resident of Cypress, who spent his time on the front lines at Newport Bay Hospital as a music therapist.
Steve Mauss, 2nd Councilor in The Church of Jesus Christ of Latter-day Saints in Cypress, knew Mr. Mutrais well. Mutrais' tribute was one of two read during the evening.
The following are the words of Steve Mauss, which includes a personal experience with Mr. Mutrais that touched his entire family:
"There are some who bring a light to the world so great that, even after they have gone, the light remains. This was Kaj Mutrais.
Kaj "Birdie" Mutrais was born in 1973 to parents Lugsana (Lug-sah-nah) and Prawit (Praw-wit) Mutrais.
Kaj loved music and those who were privileged to enjoy his music loved it too.
He used his gifts to bless the lives of thousands. His work at Newport Bay Hospital as a music therapist helped so many overcome great difficulties in their lives.
In one such case, his remarkable gifts were used to calm the mind of my now-departed mother who was suffering from late-stage Alzheimer's. When Kaj noticed the last name of the patient, he immediately assigned her case to himself and took special care of her. His work allowed her to return to normal care and be visited by her family.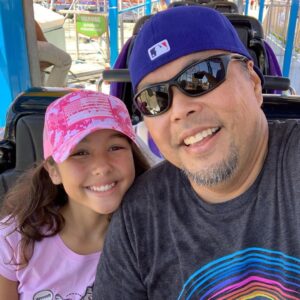 Of course, no words will ever be able to express the gratitude we all have for the 'magic' this hero was able to work, using music to bring light, even to those who had very little light left.
It was while serving in the Music Therapy Department that Kaj contracted COVID-19 in May 2020. He died in June from a COVID-related heart attack.
In April 2010, Kaj was baptized as a member of The Church of Jesus Christ of Latter-day Saints. He was a part of the Elders Quorum as a teacher, as well as having served in the Church's temple. He coordinated music and choral events, including concerts and musicals. His humble light was felt by everyone.
All who knew Kaj also knew of the great love he had for his daughter, Juliana. She was always with him, whether it was sports games, movie nights with his friends, or theater practices.
We all could see the same light in Juliana's eyes that was emanating from Kaj's. He loved her so deeply and it was always a joy to see them together.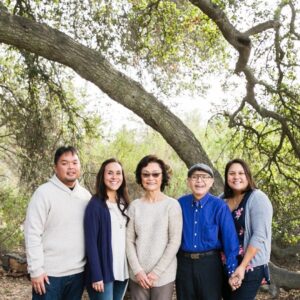 Eventually, Kaj added to his little family – a rescue dog, named Timber. Kaj made sure his dog donned the same sports attire and accessories of his favorite sports teams, that he also wore. There is not a dog in the world that was as spoiled and loved as Timber was by Kaj.
Kaj spent his time in the service of others. He gave so much of himself to help his community. He was a remarkable father, son, brother, friend, and protector.
In the end, he laid down his life for others in the battle against the COVID-19 pandemic.
He will be forever remembered, and forever missed."