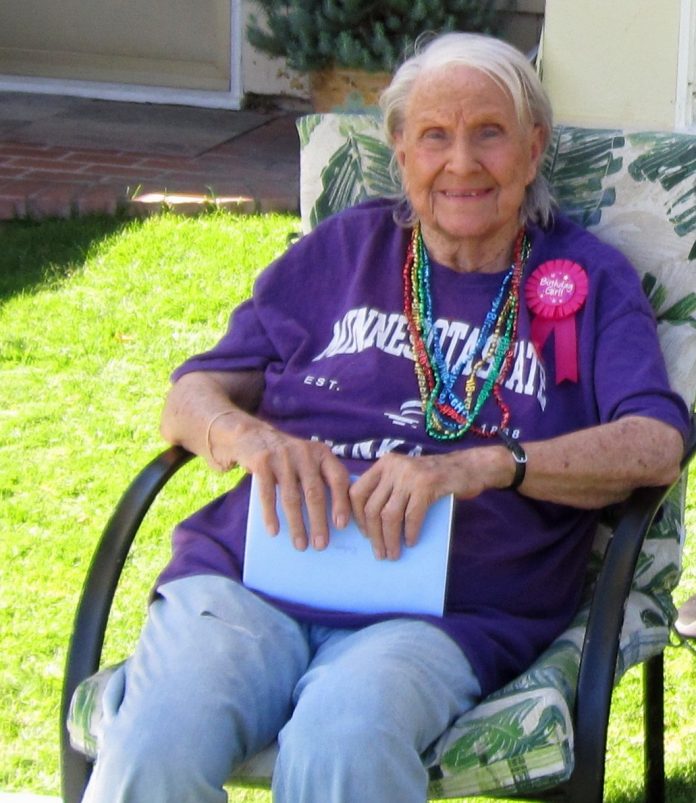 Friends, relatives and neighbors put together a 23-unit parade on Thursday for one of Rossmoor's original homeowners and a retired nurse who had served the community for many years.
For an original 1957 Rossmoor homeowner and retired nurse Belva Vukovich, May 21 was a very big day. Her 95th birthday was celebrated in grand style with a surprise neighborhood gathering and a special drive-by car parade that included several 1st responders.
Organized by neighbors and a close family friend, the 23-vehicle parade had nine decorated classic cars, Orange County Fire Engine #2, one Orange County Sheriff unit, three California Highway Patrol units, and many balloon-covered family cars. The vehicles were staged in the parking lot at the Shops at Rossmoor and travelled to her house at 4:00 P.M. for the surprise celebration.
With honking horns, lights flashing, and sirens blaring, the parade made two slow laps around the block, Belva laughing, and waving from her front lawn as neighbors and friends sang Happy Birthday to her.