After more than a decade as a super successful real estate agent, a Los Alamitos woman has decided to leave a popular real estate franchise in Long Beach to set up shop with her dad.
Real Estate broker Sarah Ireland announced this week that she and her dad, Patrick Wallace, have opened IRG (Ireland Real Estate Group) Properties.
"I'm a third-generation real estate broker," said Ireland, noting that real estate is all in the family.
After finishing college, Ireland said she followed her dad into the business who, in turn, had followed his dad, Joseph Wallace into the real estate industry.
Wallace has been in the real estate industry since 1979 and has owned or managed real estate offices representing hundreds of buyers, according to Realtor.com.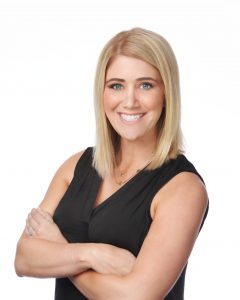 In addition, he has been active with the California Association of Realtors, serving on its Board of Directors since 1988 and as Chairman of its Region 7 until 2013.
"I am thrilled that both my daughters share my love of real estate, and I am beyond excited to lead IRG Properties alongside my daughter Sarah (Ireland) – there's nothing better than working with family," said Wallace.
Until recently, Ireland said she was associated with Coldwell Banker Coastal Alliance, in Long Beach and was content working there, but jumped at the chance to create a business and work with her dad. "I'm super excited," she said.
Despite the pandemic creating horrific conditions for some businesses, Ireland said, the pandemic has forced families to refocus on their living conditions and many wanted to step up.
"Buyers now definitely want something with an office space in it," she said. The rapidly emerging work from home culture makes a home office almost a necessary amenity.
"A pool is also nice," she said, or anything that can provide recreation to kids who are staying home as well.
Ireland said she markets homes from throughout the area, but focuses on Cypress, Seal Beal, and Los Alamitos. She says her real estate sweet spot is selling homes on the more affordable end, from $700k to 1 million. She calls them "my move up homes."
Despite the uncertainty and difficult sales conditions, Ireland said "I've never had a better year" in business. After 14 years as a real estate agent, Ireland said she sold 41 homes in 2020, which was a record for her.
"I'm working my book," she said, to find off market properties.
Ireland said financing interest rates are "super low" at the moment and that she expects them to remain so for at least another two years.
Interestingly, Ireland said while Zoom has become a major part of our lives, showing homes online is not enough. It's okay in some instances, she said, but Ireland said she prefers to follow the California Board of Realtors safety protocols to arrange for safe, in-person meetings.
"The buyers and the sellers prefer to see the buyer walk through the home," she said.
Houses sell fast in this environment, she said. In some cases, there is a shortage of product (homes) for sale, she said. "It's a huge challenge," she said.
Ireland, as effective as she is as an agent, is equally well known for her school fundraising efforts.
"Sarah is a prominent realtor, an active Los Alamitos community member and has kids in the Los Alamitos school district as well as St. Hedwig. She not only is a working parent but has chaired huge fundraising events for the kids' schools," said her longtime friend Paurvi Trevedi.
Ireland said real estate is a natural for her and that she looks forward to working with her dad as they attract other real estate agents and their business grows.
Nevertheless, she said her fundraising on behalf of schools is critical as well. "I enjoy it," she said, noting the many golf tournaments and other fundraisers she's worked.
"For me," said Ireland, "it is a chance to give back."
IRG Poperties is located at 3562 Howard Ave Suite C, Los Alamitos, and can be reached at (562) 810-6785.