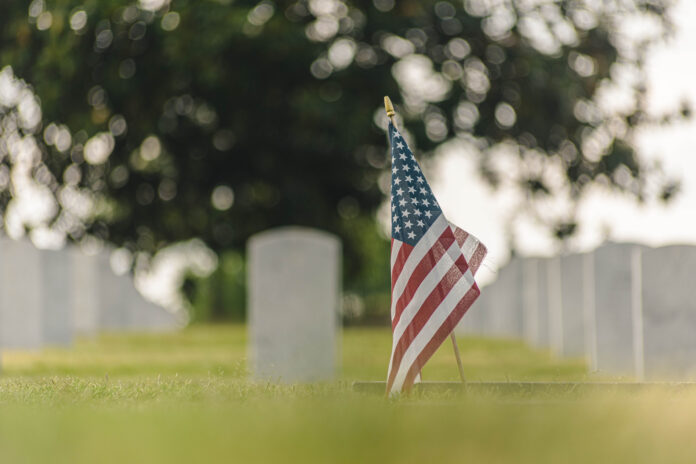 Following the urging of two veterans, the Cypress City Council voted unamiously this past week to lend their support to a proposal to build a veteran's cemetery on a publicly owned track in Orange County.
After much consternation and acrimony, the proposal for an Orange County Veteran's Cemetery has been moved from Irvine to a tract of land near Gypsum Canyon near Anaheim.
Muncipalities throughout Orange County have been passing resolutions in support of the proposal.
At the Sept. 27 meeting of the Cypress City Council, the council heard from two veterans before enthusiastically voting 5-0 to pass a resolution of support for the proposal.
During the oral communications portion of the meeting, veteran Chase Wickersham said "we have been working on a proposal for a veteran's cemetery for 10 years, or more."
"It is a topic that is emotional and there are plenty of people involved in it," he said. "We decided to put a coalition [of veteran groups] together and the veteran coalition is probably the most impressive group of veterans we've ever seen in Orange County," said Wickersham.
"We think the Gypsun Canyon site is our best option," he told the Council. With Supervisor Katrina Foley in the audience, Wickersham said they finally have the support, financial and otherwise, for the project.
Bobby McDonald, a U.S. Navy veteran, said he was speaking for a group of more than 150 OC veteran organizations, including the OC Veterans Council, the Orange County Veterans and Military Family Collaborative, the American Legion, the Veterans of Foreign Wars and others.
McDonald asked Cypress to support the measure, since 24 of the county's 34 muncipalities, representing a county with more than three million people, have already gone on record to support the Anaheim Hills proposal.
The OC Board of Supervisors have already committed more than $20 million to support the effort.
Mayor Pro-tem Paulo Morales, himself a Navy veteran, said the grief over losing a loved one is "already overwhelming, but when we speak of the military, whether they died in battle or in their natural life," the community doesn't have a good way of showing their appreciation.
Morales said "finding this place" will provide local vets an honorable resting place, much life Arlington National Cemetery has done in the Washington, D.C. area.
"So the simple point is, you know, for those families whose loved ones will be ultimately buried at this location that is finally coming to fruition. It will be where they can all share a common a bond. A bond where sacrifice was made to quote, President Lincoln, upon the altar of freedom. So, very nice to be able to support that," said Morales.
"It's [a] surprise that we don't already have a veterans cemetery," said Council member Anne Hertz, "and I wholeheartedly support this resolution," she said.
"We need a place to honor our fallen servicemen," said Hertz, adding that her father-in-law served in the military.
"It could be the 'Arlington of the West' said council member Frances Marquez. "My father was a Korean War Veteran," she said, adding that although he recently passed away, "he carried his service card every day of his life. He was so proud," she said.
She thanked the various elected officials involved and said the Gypsum Canyon is "an amazing" location.
"I think that this is a unique opportunity for Southern California, Orange County to really come together on and reflect on what's important and what's important is, is allowing a place, whether it be the Arlington of the West, or not, to rest our heroes," said Council member Scott Minikus.
"I think the support is overwhelming, and really looking forward to seeing it all come to fruition," he added.
Mayor Jon Peat said he wholeheartedly supported the effort, even though "there's still a lot of work to be done," but he thanked the veterans groups for bringing it forward.
In deference to Morales's service in the U.S. Navy, Peat asked Morales to make the motion to offer the resolution of support, which he did. The Council voted 5-0 to support the proposed veteran's cemetery in Gypsum Canyon.