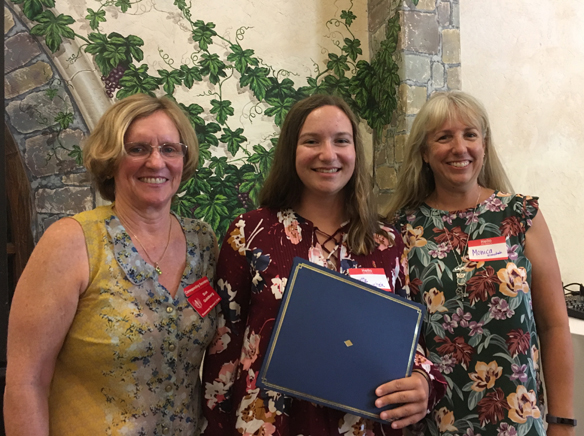 The Rossmoor Woman's Club recently awarded a $500 scholarship to their September student of the month, Los Alamitos senior Annette Wissuchek, shown here with her mother Monica, right, and club corresponding secretary Sue Goldberg, left.
Annette was born and raised in Los Alamitos and attended Rossmoor Elementary School and McAuliffe Middle School. She has been a Girl Scout since second grade and recently completed her Gold Award, a reading incentive program for an after school care program. She also plays the trumpet in the Los Alamitos Marching and Concert Bands, participates in Science Olympiad, is part of the youth ministry at her church and volunteered at the Los Alamitos Recreation Department's preschool.
The woman's club also awarded a scholarship to August student of the month Tyler Rich. The Rossmoor Woman's Club donates around $16,000 a year in scholarships to Los Alamitos High students.