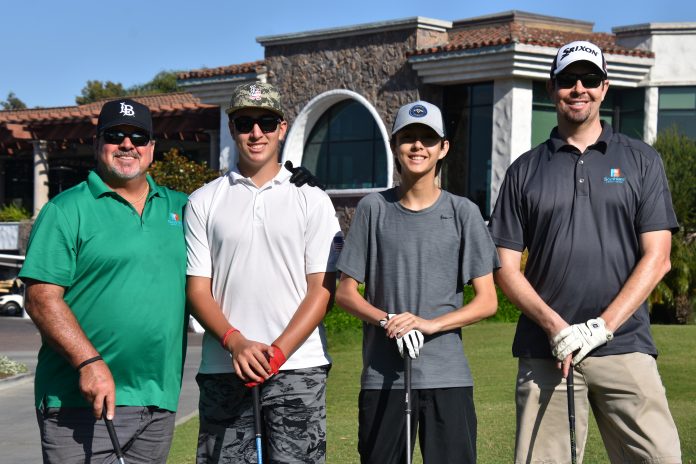 On Monday, July 12th, The Youth Center will host a fundraising golf tournament at Rio Hondo Golf Club in Downey. It will be a day of golf, contests, giveaways and fun on the greens, raising awareness and much need funds to support program scholarships for at risk and disadvantaged youth in Los Alamitos and the surrounding community.
The Youth Center's Annual Golf Tournament day of activities will start with registration at 10am, which includes a putting contest at 10:30am, lunch from 11:30am – 12:25pm and a shotgun tournament starting at 12:30pm. Dinner will begin around 5:30pm with awards, raffle and auction announcements by 6:30pm.
Festivities will include 3 hole-in-one contests, a ball launcher, a long drive contest, cigar giveaways, jerky tasting, sunglass giveaways, beverage giveaways at a hole, raffles and much more.
Unlike most golf tournaments, golfers are encouraged to sign their kids up for the opportunity to play on a team and gain tournament experience. Golfers and youth will want to register by June 12 to enjoy early bird fees of $165 for adults and $125 for kids (fees will increase by $20 after June 12th). Space is limited. Golfers can register online at www.theyouthcenter.org.
The Youth Center is a non-profit organization whose mission is to transform children's lives one family at a time through collaborative social, educational and recreational programs. Since the birth of The Youth Center in 1952, The Youth Center has been honored to establish valuable partnerships within the community and acknowledges their critical importance in the organization's current and future success. For additional information on The Youth Center, please call (562) 493-4043 or visit www.TheYouthCenter.org.