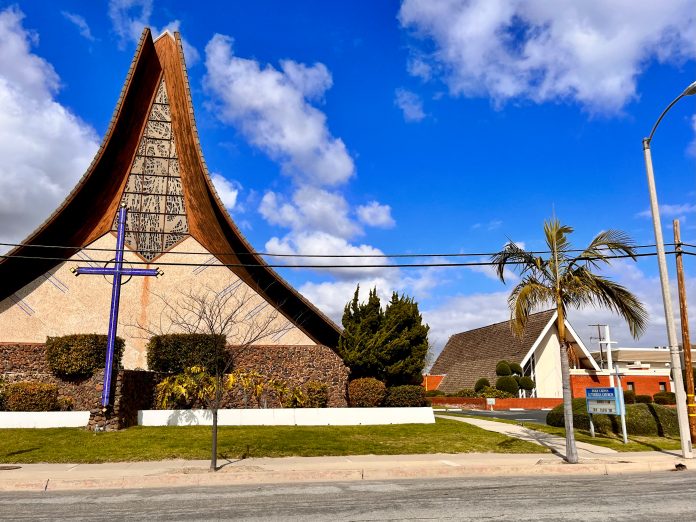 A Waldorf public charter school in the Ocean View School District seeking to expand will be able to add more grade levels to its Huntington Beach campus.
However, for now, Sycamore Creek Community Charter School will not be allowed to establish campuses outside the boundaries of its current district.
That's the result of a vote made by the Orange County Board of Education (OCBE) at its March 1 meeting.
Sycamore opened in 2019 on an appeal to the OCBE after being denied approval from Ocean View School District. In December 2022, the TK-8 public charter, serving roughly 160 students, sought permission from the OCBE to become a countywide benefit charter, which would allow it to open campuses anywhere in Orange County.
Sycamore's request also asked for permission to add high school grades 9-12, to open a site in Cypress, and to change some enrollment preferences.
At the March 1 meeting, the pro-charter school trustees appeared willing to green-light all of Sycamore's requests in its latest petition for a material revision to its charter. But trustees were advised by their attorney that the information needed to warrant full approval wasn't part of Sycamore's submission.
"My perspective was that perhaps if we had an analysis that could justify making a countywide benefit charter pursuant to the section that perhaps we could get there by way of material revision if all other criteria were met. We haven't. We don't have that analysis before us," OCBE legal counsel Gregory J. Rolen told the board.
At issue was the process Sycamore used to seek permission to operate countywide. That included not gathering signatures from prospective families to gauge interest in the school. An attorney for Sycamore argued that its request was lawful and followed proper Education Code. Rolen didn't directly disagree.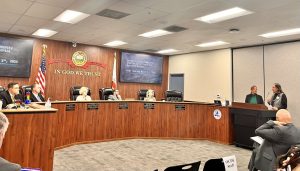 "There is a method by which countywide benefit charters are usually sought. They (Sycamore)  just went about it a different way. That doesn't mean that their different way is wrong. But we didn't do the full analysis on whether it meets the conditions of a countywide benefit charter," Rolen said at the March 1 meeting.
Ultimately, the board voted five to zero to approve two parts of Sycamore's request – to allow the charter to add grades 9 – 12 within the Ocean View School District boundaries and to add additional enrollment preferences including for students who reside in Orange County.
Currently around 40% of Sycamore's students are from Long Beach, according to the school.
OCBE trustee Mari Barke supports Sycamore's expansion and characterized the outcome as a "win-win for everyone."
"It is important to put kids first and make sure that they have options, but we must follow the law and sometimes we must compromise in order to achieve our goals," Barke wrote in an email to Spotlight Schools.
The board's approval of adding high school grades went against the recommendation of staff in the Orange County Department of Education's Charter Schools Unit.
In a report issued on Feb. 14, a staff analysis stated: "…currently available academic performance data does not indicate that the charter school presents a sound education program for the students currently being served, does not allow staff to determine whether students demonstrate grade-level competency by grade eight, and does not demonstrate whether an expansion of the program to include grades nine through twelve is in the best interest of students."
At the Feb. 1 public hearing on Sycamore's petition, OCBE trustee Jorge Valdes expressed concerns about Sycamore's low standardized test scores, which, according to EdSource, showed its 3rd through 7th graders performing well below the California and Orange County averages for meeting state standards.
At the March 1 meeting, Sycamore's Executive Director Sarah Bach, Ph.D., and Liane Brouillette, a professor at U.C. Irvine's School of Education, explained the Waldorf philosophy of giving more time for students to grasp concepts compared to traditional public schools. They also attempted to unpack some of the school's test scores.
Dr. Bach presented slides showing a closer look at the 2022 standardized test scores of its 8th graders which represented nine students. Bach showed that at least three of the students were within a fraction of a percentage point of meeting the state standards. There was no closer examination of the scores from the other grade levels.
Dr. Bach also asked trustees to give the school more time to accomplish its academic goals, saying establishing a new school in the Covid-19 era had posed major challenges.
"It's important that data points on an exam during a pandemic are not given more weight than the amazing amount of community support by parents and teachers for our approach to education by following the Core Principles of Public Waldorf Education," she explained further in an email to Spotlight Schools.
At the Feb. 1 meeting, numerous parents and students spoke in support of Sycamore's expansion. At this week's meeting, a mother of three students praised the Waldorf school.
"We believe in this model so much that we are willing to take that leap of faith. We are doing something very different than what many other schools are offering. But they (students) are learning and they are learning incredible skills," she said.
At the March 1 meeting, Valdes thanked Dr. Bach for giving more information about some test scores and said his inclination was to trust parents. "And the parents … believe that their children are thriving. I am of the belief that parents lead the way in education," Valdes said.
Proposed Sycamore campus not actually located within Los Alamitos Unified School District
Sycamore was seeking to gain countywide status and establish another campus at 4321 West Cerritos Avenue in Cypress. In its petition, Sycamore identified the site as within the Los Alamitos Unified School District, a district serving about 9,000 students across nine campuses in Los Alamitos, Rossmoor and Seal Beach.
At the March 1 meeting, Aracely Chastain, the head of the Orange County Department of Education Charter Schools Unit, stated that the site is not within Los Alamitos USD after all and therefore Sycamore did not notify the districts that would actually be impacted, which include Cypress School District for elementary schools and Anaheim Union High School District for middle and high schools.
Sycamore did notify Los Alamitos USD of its expansion plan in an October 2022 letter. The district publicly opposed Sycamore's request to open a campus down the street from Los Alamitos High School and McAuliffe Middle School.
Los Alamitos USD officials said Sycamore's expansion could translate to millions of dollars in lost state funding if district students enrolled in the charter.
On February 24, the district sent a letter from its legal counsel to the OCBE arguing that Sycamore "failed to follow the specific process in the Education Code for obtaining countywide status" so "there is no legal basis for approval of their request for a material revision to become a countywide charter," according to Los Alamitos USD Superintendent Andrew Pulver, Ed.D.
At the March 1 meeting, Dr. Pulver and Los Alamitos USD Board of Education President Chris Forehan both addressed the OCBE trustees making similar arguments.
After the vote, Dr. Pulver expressed support for the denial of Sycamore's request to expand into Cypress
"We appreciate the County Board of Education acknowledging that a request for a charter petition to receive county wide operation cannot be done through a material revision and that there is a specific process outlined within the education code for a charter petition to gain countywide operations which the Sycamore Creek Community Charter failed to do," Dr. Pulver wrote in an email to Spotlight Schools.
Charter looking at options for expansion
After the meeting, Dr. Bach, Sycamore's executive director, expressed gratitude to the board. "We value and appreciate the OCBE for allowing a healthy discussion regarding our request and exhibiting thoughtfulness in their approach to considering it," she wrote in an email to Spotlight Schools.
She said the school is "concentrating on the logistics" of expanding to include grades 9 – 12.
"At this point, it's hard to know what that will look like exactly. There are various paths forward to consider," she wrote and added, "We still believe that all students in Orange County should have the option of attending a tuition-free Public Waldorf Charter School."
Sycamore is one of two TK-8 public charter schools using a Waldorf-based curriculum in O.C. The other is Journey School in the Capistrano Unified School District. The private Waldorf School of Orange County in Costa Mesa charges between $18,500 and $27,600 annually for tuition for K – 12 grade students, according to its website.
At the March 1 meeting, OCBE trustee Ken Williams, D.O., encouraged Dr. Bach to continue the effort to expand. He said he hoped she would come back "with the proper methodology … so you achieve your goal and that you put other Waldorf schools within this county."
For more hyperlocal education news, visit SpotlightSchool.com and sign up for our weekly newsletter.