By Nico Villanueva
For the Event-News Enterprise
(Editors note: Nico is the current ASB President at LAHS)
Siena and Farrah Odrich are the spotlight for this week.
Siena is in the eleventh grade at LAHS who loves to sing, dance, and is a member of the show choir. Farrah is a freshman involved in the same activities and also acting.
The Odrich sisters created a website (screenshot below) that allows students to find community service and volunteer opportunities, as well as other ways to get involved in the community!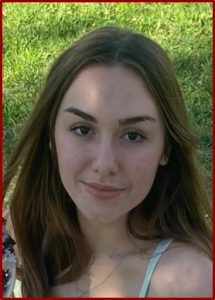 The sisters shared that the idea came to them while searching for community service opportunities for themselves and found it quite challenging to find any volunteer opportunities during the pandemic.
The sisters saw a need and felt inspired to create a resource where students could access different ways to make a positive impact in the community. Farrah and Siena understand that times are tough right now, and their main goal was to create a website that would help their peers find ways to give back to others.
Creating this site was fun and exciting to do. Since its creation, the site has been published through the high school and is providing service opportunities. Farrah and Siena are leaving an incredible positive impact not only at Los AL, but in the community as well.