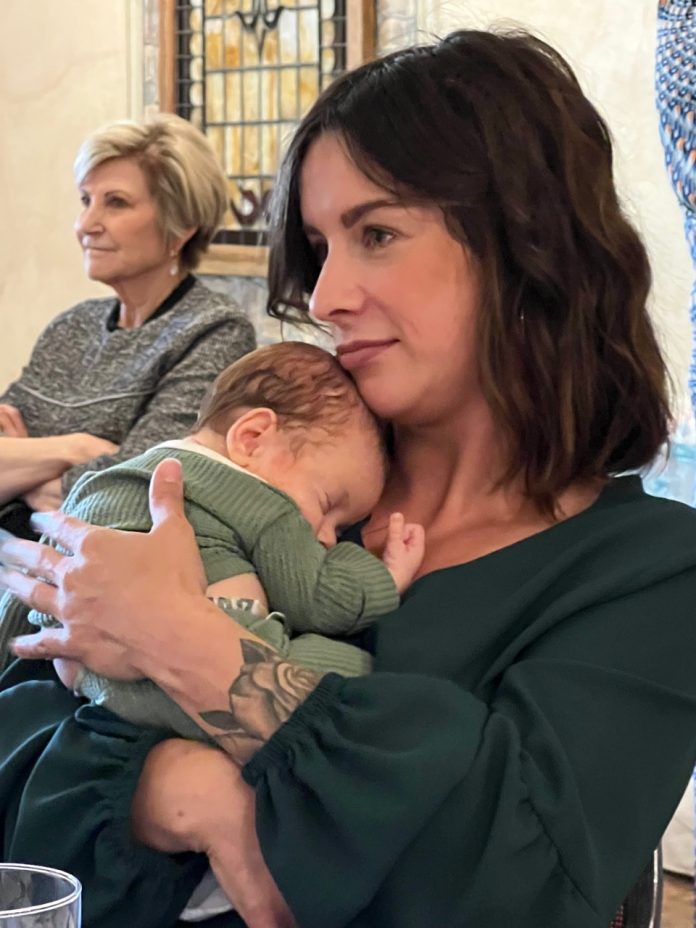 Baby Walter, all of 5 weeks old, and his mom Samantha were guests of honor on May 10 when the Rossmoor Woman's Club threw a baby shower for Precious Life Shelter.
Precious Life, based in Los Alamitos, provides emergency housing, transitional support and single parent education for pregnant women who have no place to live. The goal is to help the women learn the skills they need to support themselves and to raise healthy, happy children. The nonprofit organization was founded in 1989 with six beds and now can support around 50 women and their babies.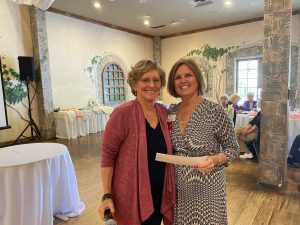 Samantha and Walter represented the shelter's clients at the shower, where Rossmoor Woman's Club President Sue Goldberg presented Precious Life Executive Director Theresa Murphy with a $1,000 check, along with gifts such as diapers, baby clothes, toys, and a number of blankets, caps and booties hand made by club members. Adding to the festive atmosphere was a dessert table, filled with cookies, pastries and a cake, all made by club member Lina LoBasso, who at 96 is happy to be helping host a baby shower.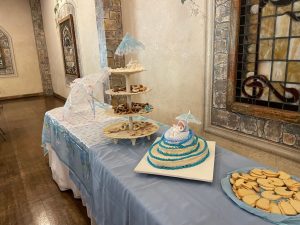 The Rossmoor Woman's club is a social and philanthropic organization affiliated with the General Federation of Women's Clubs. The group raises money for local charities primarily through two major fund-raisers a year, the spring Garden Tour (coming up on May 21) and Holiday Home Tour on the first Sunday of December. The club was founded in Rossmoor in 1958, but members come from all over northwest Orange County and the Long Beach area.