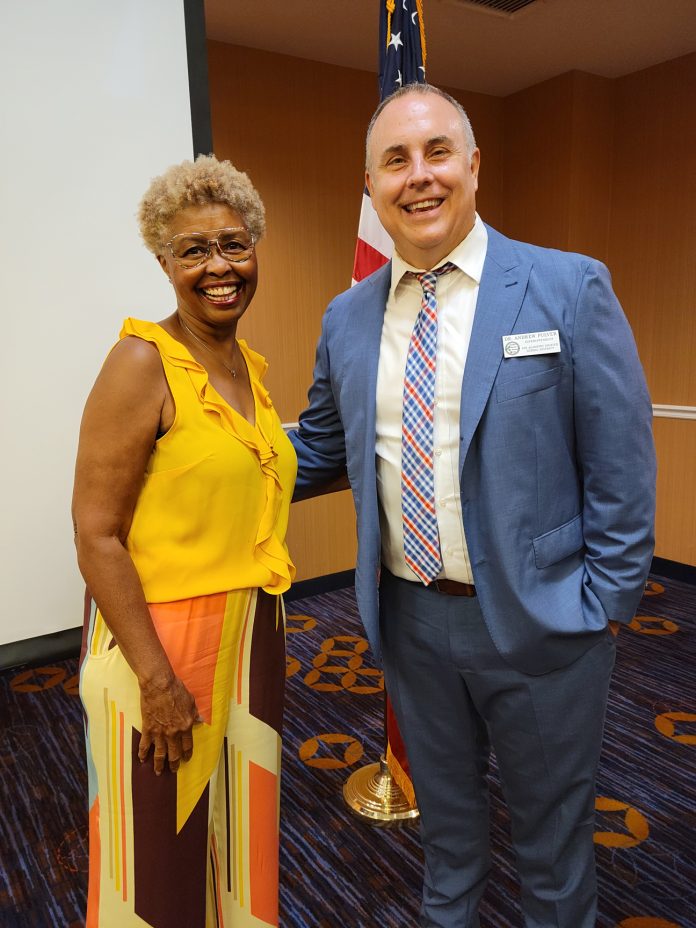 An exuberant Andrew Pulver, Ed.D, Superintendent of the Los Alamitos School District, was the keynote speaker during the recent Los Al Chamber of Commerce's October Breakfast held at Cypress' Courtyard by Marriott Hotel, 5865 Katella Ave.
The Los Alamitos School District is "Forward Focused," said Dr. Pulver, explaining that,
"Each year we plan what our goals and theme for the year will be" noting that after the pandemic, more than ever now, the District has to be Forward Focused.
Pulver said that we live in an amazing community that rallies around the students and that we are "better together."
"We want to provide the very best for our students with unlimited vision and possibility for students in math, English and the arts and we are committed to evolving in a unified district, with every door open to students in this amazing community – it's about all of us; students, staff and the community," he said.
Pulver explained that in 1980, Los Al united in a dream, with 9,000 students, 1,100 employees and nine schools; three communities with "one" mission: to create the very best possible educational experiences for students from PK to 12.
"[O]ften many students return as parents to send their kids here. We are founded on what's outside of our district walls and board room…it was a big, bold vision when it started and will continue to be…with the dreams of the kids constantly strengthening the dreams the families have…we are committed to adapting and evolving to help them achieve their dreams."
The baton is then passed on to the next students.
"We are preparing our kids for their dreams and it takes every one of us to provide service and support; each child belongs to all of us. What we want for our child, we should want for all children…people are the hallmark," Pulver continued. "We need to make school 'work' for all students, not just 'some' students."
District Priority Goals include:
Goal 1 – Passionately pursue academic excellence from all students by providing unparalleled preparation for College and Career Success.
Goal 2 – Cultivate a thriving and safe culture that ensures a caring, inclusive, equitable, safe and student-centered environment.
Goal 3 – Foster collaborative relationships and partnerships with students, families, staff and the community.
Goal 4 – Provide high-quality facilities to meet the educational and instructional needs of students and staff.
Goal 5 – Manage and allocate financial resources to maximize students' educational experience.
Pulver also discussed the "Core Values" and the National Caliber Results as markers of how the district is reflected and how the district is doing. It's a blueprint of how we are going to achieve…with a culture of "We care."
"We are a school district that is really preparing students to go out into the world and 79-percent of students are involved outside of just academics – they are connected to other people," said Pulver.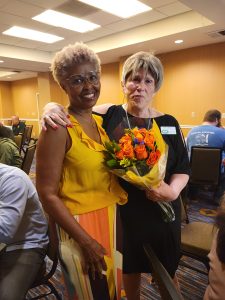 The District has two Blue Ribbon Schools, that of Lee Elementary and Los Al Elementary.
"We were the first district to open up during COVID-19 – we have to help students, staff and families move forward – the goal is to have an atmosphere where kids feel safe in a thriving culture and have a 'Well Space' for them – a calming space for students; that will be sometime in December at the high school."
Pulver praised the community for supporting Bond Measures K and G for school improvements and for their unwavering support. Pulver noted that the new improvements also enhance property values.