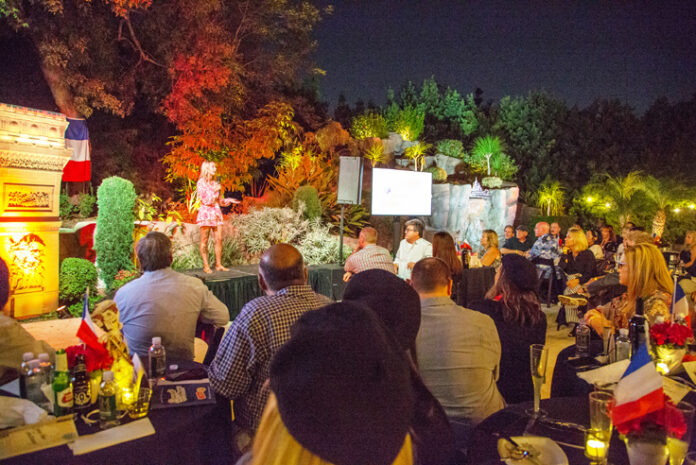 Friends of Pathways is excited to announce its 27th Annual Fundraiser in support of Pathways to Independence, a leading social impact organization dedicated to empowering single young women from disadvantaged backgrounds, the group has announced in a press release.
The event will take place on Saturday, October 7, 2023, starting at 5:30 PM at CSULB "The Beach", 6300 State University Drive, Long Beach. The theme for this year's event is "80's Flashback".
The Friends of Pathways 27th Annual Fundraiser is a celebration of the incredible progress achieved by Pathways to Independence's clients who have graduated to live fulfilling and independent lives. Guests will have the opportunity to make a positive impact on the lives of the women served by Pathways to Independence while enjoying delicious food from 35 local restaurants, listening to live music from 80s band Knyght Ryder, dancing in your best retro outfit and big hair, and all while bidding on incredible silent and live auction items.
"We are thrilled to invite everyone to join us for this year's '80's Flashback' fundraiser," said Lisa Mais, Fund Development Officer for Pathways to Independence. "Not only will we be transported back to the vibrant and energetic era of the 80s, but we will also come together to support the incredible work of Pathways to Independence. It promises to be an unforgettable evening for a great cause."
To ensure your place at this remarkable event, please visit www.pathwaystoindependence.org to purchase tickets. Early booking is recommended as space is limited.
All funds raised during the event will directly support the programs and services provided by Pathways to Independence whose mission is to promote independence, education, and empowerment for young women to break the cycle of poverty and abuse.
Friends of Pathways extends its sincere gratitude to the sponsors, volunteers, and community members who make this event possible. Together, we can make a difference in the lives of those we serve. For more info, www.pathwaystoindependence.org