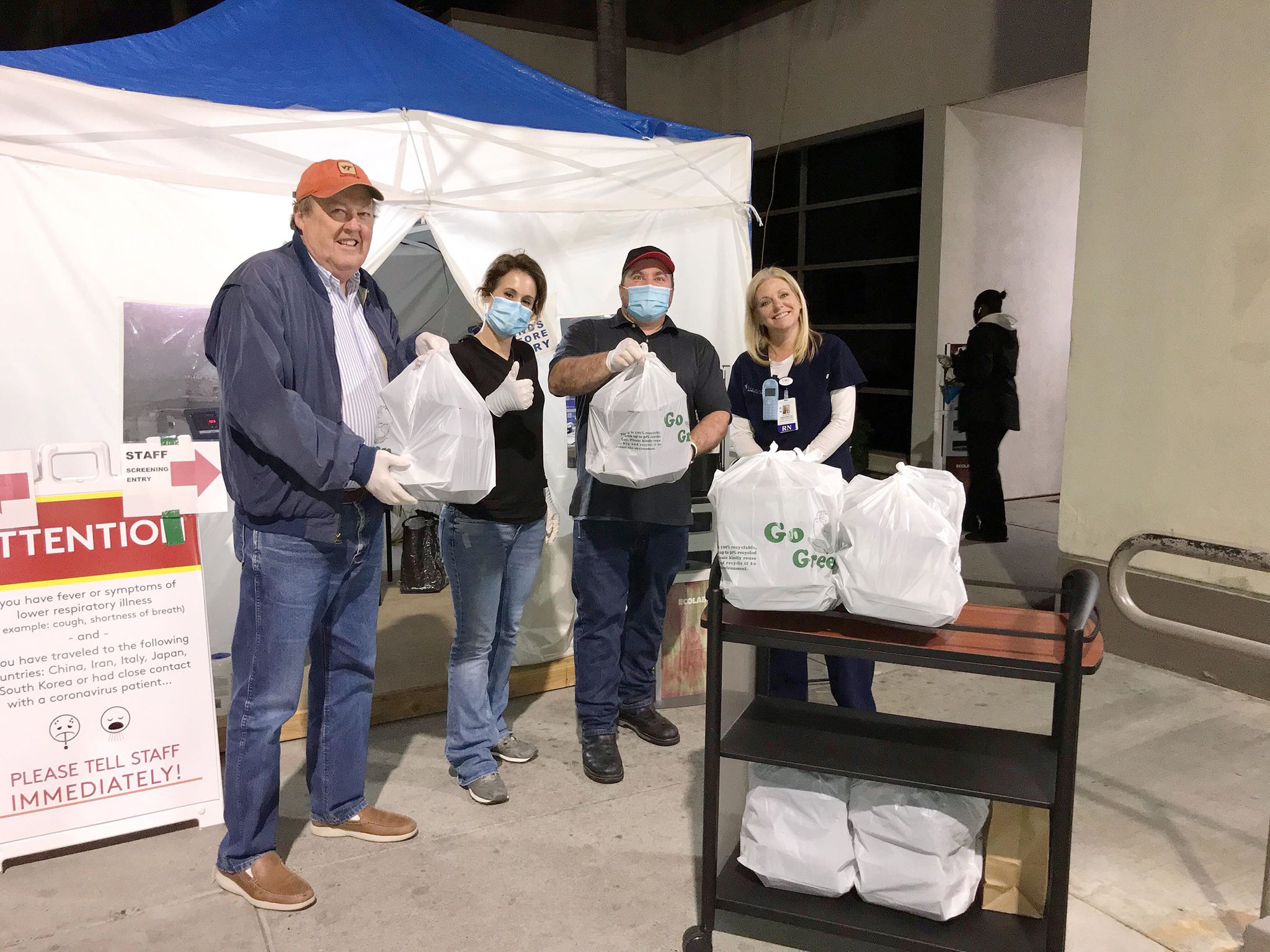 A local nonprofit has initiated a campaign to assist restaurants while feeding healthcare workers, according to Larry Strawther, one of the organizers.
He said a local nonprofit he and other parents started two decades ago, OUR Los Al, committed $6,000 to begin a local campaign to buy 50 meals a day from selected restaurants and then give those meals to local frontline responders, beginning with the staff at Los Alamitos Medical Center.
"Some of the restaurants are so gracious they are giving us the food," said Strawther, even though OUR LosAl wants to help establishments that are struggling through the coronavirus crisis.
Strawther, who organizes the Taste of Los Al event every year, said "when the stay-at-home order went into place, I sent posts and messages encouraging people to order take-out."He said the campaign emanated from that effort.
"After speaking with many of the restaurants, they were grateful for the support but it is still touch and go for them," he said.  Strawther said some restaurants were closed for the duration because for them, staffing and  a lack of customers make it impossible to operate.
Strawther said the group has started a Go-Fund-Me page to raise money to keep the campaign going.
"Initially, we have scheduled it for three days a week, but with additional support, we can expand it to daily, and if donations are really good, we could even expand to include local fire stations and some other emergency medical operations serving our community," said Strawther.
So in effect, Strawther said the nonprofit can help the restaurants by making a big order that they can prepare for in advance. Then, the front line workers get a meal at a time when much of the hospital food operations have been curtailed and finally, "we give the community an organized way to help."
On Friday, they served food from the Brew Kitchen Ale House, on Monday they served food from Wahoo's for lunch and Angelina's Pizza for dinner and Strawther said they planned to serve from other restaurants during the week. To help, please visit https://www.gofundme.com/f/taste-for-the-frontline.