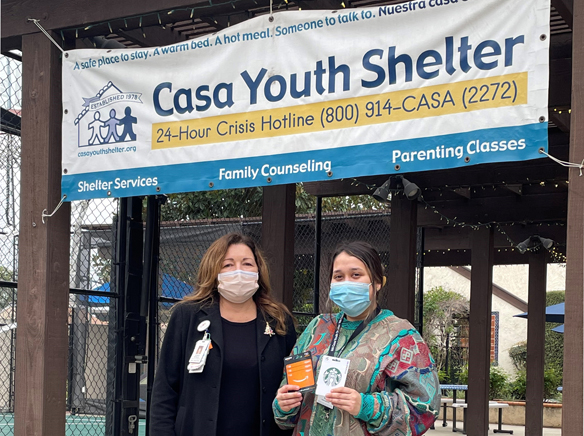 Los Alamitos Medical Center held a holiday gift card drive for Casa Youth Shelter this holiday season. So far, staff have donated over $650.00 in gift cards to the youth shelter.
Los Alamitos based Casa Youth Shelter provides youth (ages 12-17) with shelter, counseling, and support services. Empowering them to come through their crisis with increased confidence, stability, and tools for continued growth.
"The gift cards continue to come in and we are humbled by the generosity of the entire staff at Los Alamitos Medical Center, said Kent Clayton, Medical Center CEO."
Casa Youth Shelter also supports families of youth in crisis and works to increase awareness of mental health resources available before, during, and after a crisis. Gift cards, in small denominations of five to 20 dollars are requested and in turn given to CYS youth during the holidays and throughout the year on special occasions such as birthdays. To learn more about Casa Youth Shelter, visit https://casayouthshelter.org/.