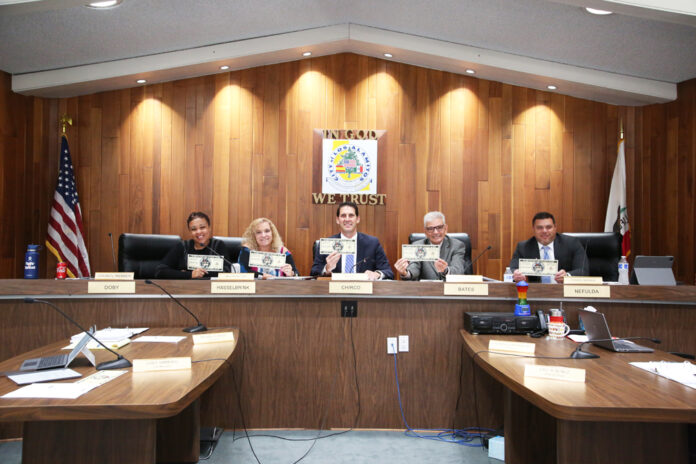 The City of Los Alamitos has developed an innovative way to get federal rescue dollars into the hands of local residents, where 'bucks' can be spent and then be multiplied in the local economy in time for the holidays.
The Los Al City Council on Monday approved an innovative staff plan entitled "Los Al Bucks" that will provide every citizen $50 from the federal American Rescue Plan ACT (ARPA) that can be spent at businesses in the city.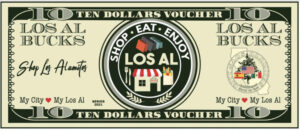 According to city manager Chet Simmons, the proposal is part of an integrated Economic Development Plan being developed by a team directed by Ron Noda, Development Services Director.
"This is part of a series of economic development measures that will grow over time," said Simmons. The Los Al Bucks program is a "good entryway" and "first steps" in a series of planned initiatives.
Noda said the program is specifically designed to provide a boost to the more than 1,100 businesses in the city as part of the "small business recovery."
It was not easy figuring out how to make a program with so many potential moving parts working effectively, said Noda, but he told the Council he thinks they considered all necessary options.
He said the "Los Al Bucks" do come with conditions, but they are designed to "promote economic development" in the city.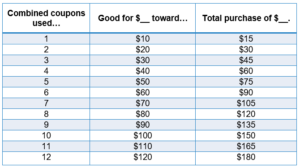 For instance, Noda said shoppers will have to spend at least $5 of their own money with a coupon, and the city issued a chart to demonstrate the spending guidelines of the program.
Noda said he and staff will spend time with local businesses to explain the guidelines and answer any of their questions. At the end of the program, the city will exchange the coupons for their equivalent amount in U.S. currency, as allowed under the federal rules.
"Businesses will have 45 days to recoup their money from the city," said Noda, adding "this is a huge outreach to support local businesses and for shoppers to stay local."
Noda said the program would be implemented in time for Small Business Saturday and the early holiday shopping season. But he emphasized there are some conditions.
According to the city, Los Al Bucks cannot be used on cannabis related items, tobacco related items, gasoline, home-based business, online food delivery services, lottery tickets, or *alcohol (*alcohol with a meal is acceptable). Los Al Bucks are not redeemable for cash and shall be utilized during the time period of Wednesday, November 10, 2021, to Sunday, December 19, 2021
Mayor Pro-Tem Shelley Hasselbrink urged the Council to allow the Los Al Bucks to be used also to support nonprofit organizations in the city. She said Los Al is known around the state for its nonprofit organizations.
She said residents "should be able to buy something or make a donation" with their Los Al Bucks.
Council member Ron Bates lauded the program yet said city officials should emphasize to taxpayers that the program does not include any local funds.
"This is not Los Al tax revenue, or general funds. I specifically want taxpayers to understand that," he said.
Noda said the program will distribute about $225,000 of Los Al Bucks for residents to spend.
"It's a phenomenal program," said Mayor Mark Chirco, thanking Simmons, Noda and city staff "for figuring this out."
According to the city, the Los Al Bucks program is designed "to promote local shopping and to create community connectivity."
More details on the Los Al Bucks program is available on the city's website, www.cityoflosalamitos.org.