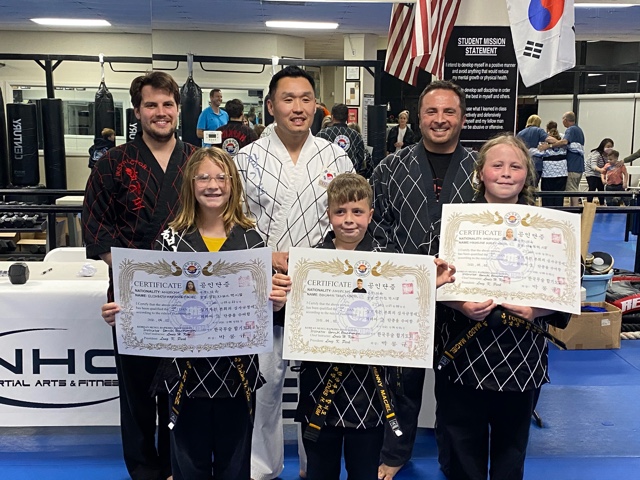 Recently, Los Alamitos gained three new blackbelts in a grueling test of perseverance at the National Hapkido Center.  Despite the pandemic, St. Hedwig students Maddie, Lizzie and Ben Maciel culminated four years of physically demanding training with grit and determination during an intense four-hour black belt test involving physical conditioning, sparring, and performance of motions.  Their father, Travis Maciel, who is also a blackbelt in Hapkido, happily assisted in judging their test and concurred with the promotion.
Courtesy photos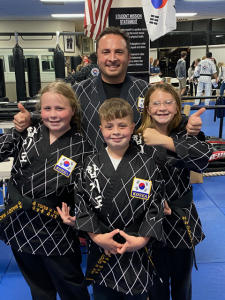 Left to Right; Maddie, Ben, Lizzie, rear Travis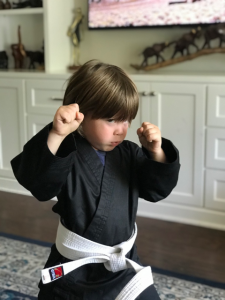 The youngest of the Maciel family- Nick, who is four years old, is still working on his foundational movements and it will be sometime before he is promoted.