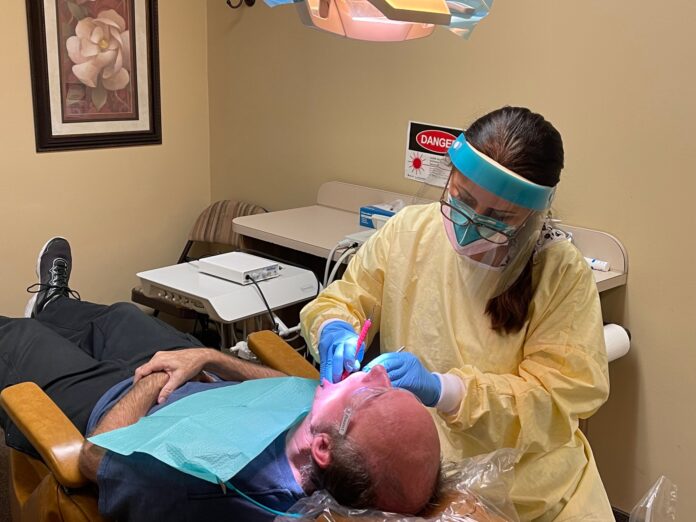 Los Alamitos dentist Dr. Seza Barsamian hosted her annual veteran's day event for the eighth consecutive year on Thursday, Nov. 11, according to press release issued by her office.
Some of the scheduled veterans during Veterans Day were already regular patients of Dr. Barsamian and some were returning from previous years, when asked when was their last teeth cleaning and checkup, they reply "Last year on Veteran's Day."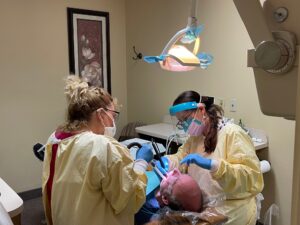 Veterans ages ranged from 60-97 years old. The 97-year-old and was a WWII veteran who hasn't had his teeth checked in almost a decade. A couple of veterans showed up with candy bars and chocolate boxes for the staff and one special veteran who is 91.5 years old brought multiple copies of his own pictures from when he was 19 years old in full uniform.
Barsamian's office provided free comprehensive dental exam, X-ray and regular dental cleaning to local retired veterans.
"These past 18 months have been very hard on everyone. Stress plays a major role in the overall health and well-being of teeth and jaw bone in general. The two major consequences we have experienced in our office is stress induced dry mouth, which in turn caused a lot of decay on otherwise healthy individuals the second effect of stress is grinding, grinding due to stress became another major cause for enamel loss and cracks in teeth. Fabrication of a night-guard is one of the common ways to prevent damage due to grinding. In 2020 we ordered more night-guards than in the previous three years combined," said Dr. Barsamian.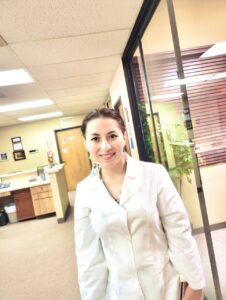 "Professional teeth cleaning is important, and veterans appreciate it so very much. Without proper oral hygiene, bacteria can reach levels that might lead to oral infections, such as tooth decay and gum disease. Gum disease and other oral conditions might affect, be affected by, or contribute to various diseases and conditions." said Dr. Barsamian.