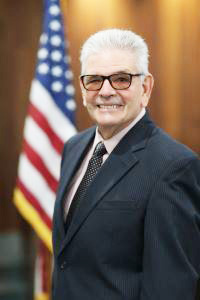 One of the most inquisitive and active Los Alamitos City Council members, Ronald R. "Ron" Bates, died suddenly this week, the city has announced.
"The Los Alamitos City Council is saddened to announce that Council Member Ronald R. Bates passed away unexpectedly on Tuesday, Sept. 6," the city said in a statement.
He was 76 years old and is survived by his wife, Marilyn, two daughters and two grandchildren.
City manager Chet Simmons said preliminary indications are that Bates was out on a bike ride with his friends when he suffered an apparent medical emergency that took his life.
"I was shocked and saddened by the sudden passing of Councilman Ron Bates," said Mayor Shelley Hasselbrink. "Ron loved his city and served with integrity and passion," she said.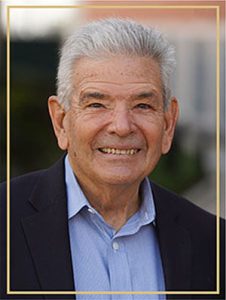 "As an outstanding public servant with over five decades of experience, as both an elected official and in city management, Ron led by example and mentored so many," said Hasselbrink.
"He leaves a legacy for generations to come. I was honored to serve with and learn from Ron and his absence will leave a large void on our council," she said.
Bates enjoyed a unique career in public service, having both served as a city manager and as an elected official.
He was among the first council members to represent the newly created city council District 2 after the city voluntarily switched to single-member districts.
Bates previously served on the City Council from 1988 to 2004, the city said in the statement, and was re-elected when he ran in 2020.
"With over fifty years of public service, Mr. Bates' commitment and dedication to public service were truly unmatched," said Simmons.
At almost every meeting, Bates would invariably question Simmons on very specific expenditures as his knowledge of government sharpened the skills of the staff.
"It was his [Bates'] way of making us all better," he said.
Simmons said as a former city manager, Bates understood and appreciated the ebbs and flows of government. "With every question, Ron knew the answer he was looking for," said Simmons.
"Ron was highly respected in city management circles, having managed the cities of Buena Park, South Gate, Pico Rivera, and La Habra Heights before transitioning to the private sector," he added.
He has served as President of the League of California Cities from 1996 to '98, President of the Southern California Association of Governments, 2000, and President of the Association of Metropolitan Planning Organizations, 2002.
In addition, Bates was a recipient of the National Public Service Award in 2014, from both the National Academy of Public Administration and the American Society for Public Administration (ASPA). In 2000, he received the Tranny Award by the California Transportation Foundation for an elected official's contribution to transportation.
Bates also served as a Board President and Revenue and Taxation Committee member for the League of California Cities and Vice Chair of the California Massage Therapy Council.
Bates was also recently appointed to the Orange County Solid Waste Committee and was a Board Member and Secretary of Anaheim Regional Hospital.
"Ron also taught public finance and public works administration at California State University, Long Beach," said Simmons.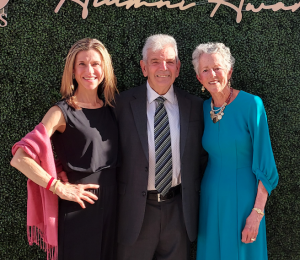 Recently, Bates was honored by Cal State University Long Beach President William A. Covina as the university honored 13 distinguished alumni during an April 2022 ceremony.
On Cal State's 75th Anniversary, Covina honored the distinguished alumni "for their contributions to the university's success over the years."
"You continue to write the story of Cal State LB and it is a wonderful story," Covina said to Bates and the other recipients.
"You are our greatest ambassadors. You are the irrefutable evidence of the transformative power of a Cal State LB education. Since the university opened its doors in 1947, you have been the heart of our story, our rich history, our vision, our legacy," Covina said.
"This evening we recognize alumni who represent the best and finest," he said. "Our honorees are outstanding examples of what is possible, and tonight we get to celebrate their achievements as influential leaders and inspire the generations of alumni to come," the university President said.
Bates served as Cal State student body president his senior year. He graduated from CSULB in 1968, having completed his undergraduate work in government and physics. He also held a master's degree and a Ph.D. from the University of Southern California in Public Administration.
Officials agreed that Bates will leave a legacy of service and will be missed.
Bates remained active in numerous community organizations and associations and could frequently be seen out in the community with his wife Marilyn supporting various causes.
"Mr. Bates was a tireless champion for the Los Alamitos community and someone that never missed an opportunity to lend his support to others," said Simmons.
"Given the countless hours of service that Ron dedicated to our city, and the surrounding communities, I know that we are not alone in our grief," he said.
Simmons called Bates "a great mentor and partner."
City officials said in the statement that it will "honor the memory of Ron Bates and his service to our city seeking to build a better community."