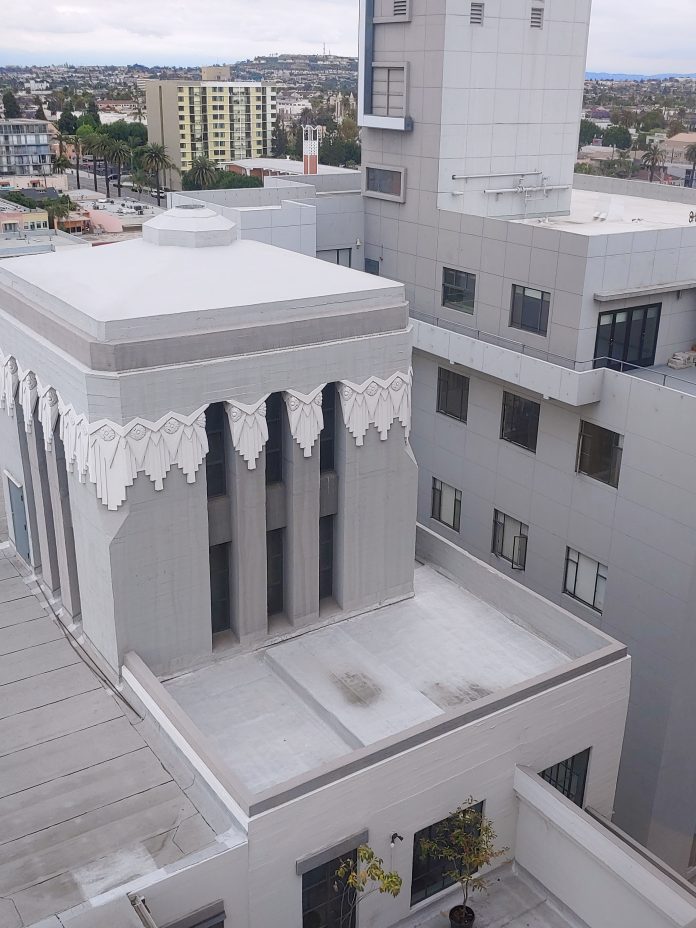 Is it possible that long suffering Long Beach is one of the most architecturally interesting cities in California? It seems that groups within the city are rediscovering their grand past and will stage Long Beach Architecture Week May 31 to June 9.
According to Dan O'Brien, a spokesman for Long Beach Home+Living, a series of pre-celebration events are already underway in advance of the celebration.
According to experts, at the turn of the 20th century, the city of Long Beach sported one of the state's longest and most beautiful beaches. Moreover, the city was fortunate to house some of the great early Art-Deco architects, responsible for many unique period structures that are still in use today.
According to Communications Director Amanda Fruta, "there is something for everyone at the 1st annual Long Beach Architecture Week."
In addition to O'Brien, a pre-event gathering featured John Thomas, a prominent Art Deco consultant for the Queen Mary, Dr. Brian Trimble, Founder of the Modern Architecture Tour of the CSULB University Art Museum, Cheryl Perry, president of the Long Beach Heritage, Joe Harding, East Village Association President and Dr. Norbert Schurer, Architectural Professor Cal State Long Beach.
Here is a summary of the upcoming events:
Opening Party – Roaring Metropolis at At the Top (FRI, May 31, 6:00pm – 9:00pm)
LB Heritage's 18th Great Homes Tour all across Long Beach (SUN, June 2, 12:00pm – 5:00pm)
*NEW* Award-Winning Civic Center Hard Hat Tour with Clark Construction (MON, June 3, 2:00 pm – 3:30 pm)
Cal State Long Beach Mid-Century Modern Architecture + Sculpture Collection Tour (TUES, June 4, 9:30am – 11:30am)
Art Deco Double Decker Bus Tour with John Thomas (FRI, June 7, 5:00 – 7:30 pm.
Nightlife alert! LBAW x InspiredLBC – ICON LBC + After Party at the ICE HOUSE: (FRI, June 7, 7:00pm – 12:00am)
Historic Downtown Tour with Long Beach Home + Living (SAT, June 8, 12:00pm – 4:00pm)
*NEW* Pacific Visions (Aquarium of the Pacific expansion) Tour – go behind the scenes tour with Fahria Qader, Visions and Architecture project manager (SAT, June 8, 5:00pm – 6:30pm)
Americana fun! Charles Phoenix – LongBeachland at the Art Theatre (SUN, June 9, 11:00am – 3:00pm).
For more info, please visit www.lbarchitectureweek.com.