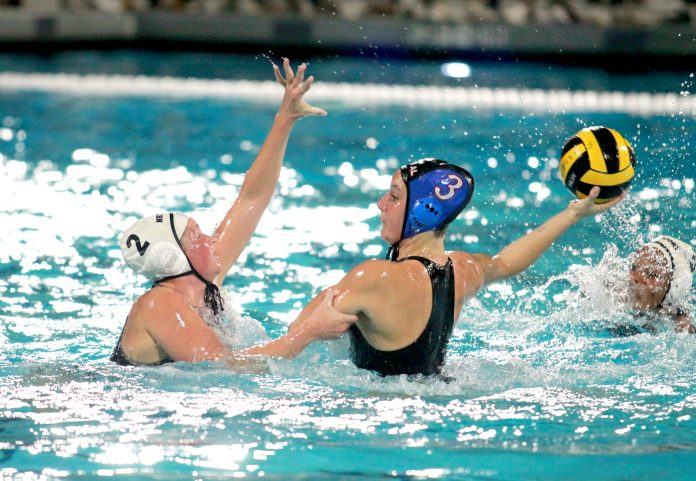 The Los Alamitos High girls water polo team advanced to the semifinals of the CIF-SS Open Division water polo playoffs with an 11-6 win over Newport Harbor on Thursday at Los Alamitos High.
The match was tied 2-2 at the end of the first quarter, but the Griffins began to take control in the second. They extended the lead early in the quarter with goals from Colleen Sorensen and Cici DeLuca to push the lead to 4-2. The Griffin defense kept the Sailors out of the net for the entire second quarter and Olivia Slavens added another goal with about a minute and a half to extend the lead to 5-2 at halftime. Goalie Joey Niz made several big saves to stave off Newport.
Slavens would finish the match with three goals, while DeLuca added two. The Griffins extended the lead to 7-2 early in the third on a goal by Isabell Valika. After Newport cut the lead to 7-3, Valika added her second goal of the game to make it 8-3.
Newport would get as close as 8-5, but the Griffins kept them at bay. The Griffins advanced to the semifinals where they will face Orange Lutheran today at 7 p.m. at Foothill High. It will be the second of two finals, with Foothill and Laguna Beach facing off in the other semifinal at 5:40 p.m.