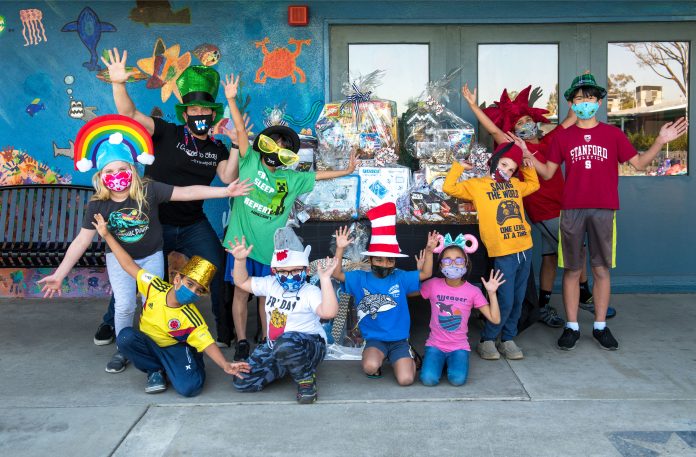 While the past year has been challenging, the Friends of Weaver (FOW), the Weaver Elementary parent-led organization, has found a "creative way" to host its annual fundraising gala.
"We are committed to raising enough money to continue to fund STEAM education and strategically support our teaching staff as they work to bring our students up to speed," said FOW spokesperson Jackie Quaker.
She said FOW came up with a creative way to host its annual fundraising gala without the big party and glam this year. Dubbed "A Very Merry Un-Gala", the virtual Alice In Wonderland themed fundraiser is designed to be family-fun so everyone can participate from the comfort of their own home.
The event, taking place via Zoom on April 1 (no joke!) at 6 pm, will feature our very own Mad Hatter – Principal Dr. Todd Schmidt – leading a cast of awesome teachers hosting a variety of "minute to win it" type of activities for the kids.
The program is free of charge and open to all Weaver families, she said.
The event will include an online silent auction and offer families a chance to purchase tickets for the opportunity drawing. Dr. Schmidt will be drawing the winning tickets live during the event.
"While the format of our gala is different this year, the need to fundraise remains the same, particularly as potential state budget cuts may impact the district for the coming school year," said Quaker.
In addition to Dr. Schmidt, the virtual un-gala will feature a few other teachers who will lead a variety of activities for the kids and their families to enjoy.
The activities include a Read Aloud of "Mad Hatter Tea Party;" a Minute to Win-It game; a Futterwacken Mad Hatter Dance; a STEAM magic show led by our STEAM teacher; and a Teacher Baby Photo Guessing Kahoot.
During the event, Dr. Schmidt will be drawing winning tickets for the opportunity drawing, participants can win items such as a hover board, a Chrome Book, a Nintendo Switch Lite and a Lego Wedo Kit, among others.
The event also features a silent auction, which is open now, and will close on April 1 at 8 pm. Everyone in our community (and nearby communities) is welcome to bid on the items and purchase opportunity drawing tickets at Bidpal.net/Weaver. The event is sponsored by two Weaver Families – Blaze Pizza and the Simon Law Group/Justice HQ.
For questions or additional information, you can email friendsofweaver@gmail.com. To purchase tickets, visit https://one.bidpal.net/weaver/welcome.