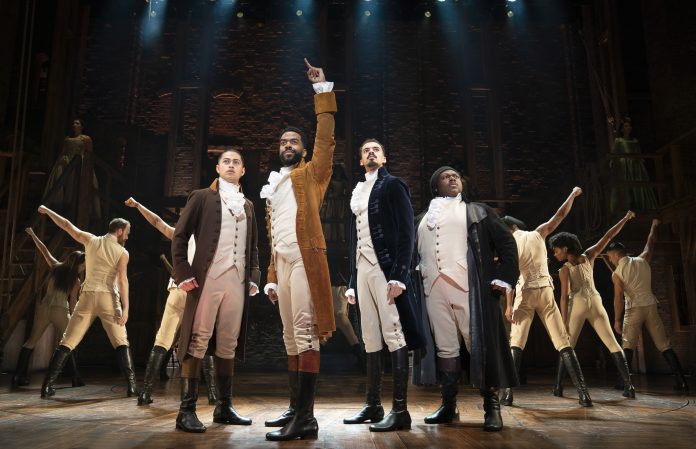 When he graduated with a Fine Arts degree from UC Irvine years ago, Alex Dreschke could hardly have imagined he would return to SoCal with a role in HAMILTON, one of the most engaging musicals of our time.
For Americans who may not have paid sufficient attention during their American history classes, HAMILTON brings history to life with de-wigged characters, rapping lyrics, and nuggets of knowledge, delivered in a unique way by period characters that look like modern America.
As a founding father, Alexander Hamilton's story is an early one of the unfolding American dream. He overcomes dubious birth ancestry in the Caribbean, a sex scandal, and other challenges to become one of the country's more famous founders.
Hamilton's golden buzzer was accepting an offer to serve as General George Washington's aide-de-camp during the Revolutionary War.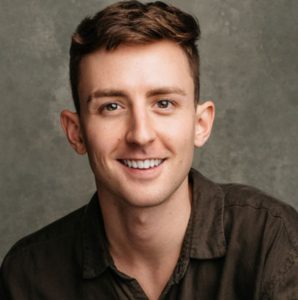 After winning Washington's confidence with a keen intellect, Hamilton served Washington throughout the war and was selected twelve years later by President Washington to serve as Secretary of the Treasury. The rest, as they say, is history.
The show's creator, Lin-Manuel Miranda has said in interviews that the idea for a modern take on Hamilton came to him after reading Ron Chernow's biography of Hamilton.
The show opened to a record run on Broadway and continues to sell out theaters as touring companies perform HAMILTON across the country.
For Dreschke, it's been a long journey to the HAMILTON stage and when the play opens in Costa Mesa, he said it will be a bit of homecoming for him.
Since attending UCI, Dreschke has developed into a major theatrical player, with acclaimed roles in "Charlie & The Chocolate Company," "A Bronx Tale," and others before landing the role in HAMILTON.
So as his star rises on Broadway, his current role in HAMILTON brings him back to where it all began.
"It's a full-circle moment for me," said Dreschke in an interview this week.
Born in San Francisco, Dreschke enrolled in UC Irvine to learn the professional craft of dancing and acting. While there, Dreschke had the good fortune to study under the legendary Master of Dance, the late Donald McKayle.
In 2005, McKayle was honored at the John F. Kennedy Center in Washington, D.C., presented with a medal as a Master of African American Choreography. He has been named by the Dance Heritage Coalition as "one of America's Irreplaceable Dance Treasures: the first 100."
"I have so many great memories of UCI," said Dreschke, saying he was "honored" to have the chance to study under McKayle, for whom there is now a dancing endowment at UCI in his name.
Ironically, while studying at UCI, Dreschke also remembers wandering off to Costa Mesa to the Segerstrom Center for the Arts on weekends. "I remember going to Segerstrom to watch great plays like 'Wicked,' 'Nine-to-Five,' and others," he said.
Starting Aug. 28, Dreschke returns to the Segerstrom, this time on stage with a key role in arguably the most popular stage play in modern American history.
HAMILTON is the story of America then, told by America now. Featuring a score that blends hip-hop, jazz, R&B and Broadway, HAMILTON has taken the story of an American founding father and created a revolutionary moment in theatre—a musical that has had a profound impact on culture, politics, and education.
Dreschke concedes HAMILTON is American history told in a novel, unique way, but says it is an example of how historical fact can become a "living piece of history" and "not a whitewashed piece of art."
"People can see themselves in HAMILTON," he said.
With book, music, and lyrics by Miranda, direction by Thomas Kail, choreography by Andy Blankenbuehler, and musical supervision and orchestrations by Alex Lacamoire, HAMILTON is based on Ron Chernow's acclaimed biography. It has won Tony®, Grammy®, and Olivier Awards, the Pulitzer Prize for Drama, and an unprecedented special citation from the Kennedy Center Honors.
Because the musical moves and has versatile players throughout the production, Dreschke said he's learned the parts of at least six scheduled ensemble players.
And because of the way HAMILTON is staged, he's ready not only with an amazing story but he enjoys playing the various parts.
HAMILTON features scenic design by David Korins, costume design by Paul Tazewell, lighting design by Howell Binkley, sound design by Nevin Steinberg, hair and wig design by Charles G. LaPointe, casting by The Telsey Office, Bethany Knox, CSA, and General Management by Baseline Theatrical.
The musical is produced by Jeffrey Seller, Sander Jacobs, Jill Furman and The Public Theater.
Jeffrey Seller notes, "It's tempting to get tickets any way you can. There are many sites and people who are selling overpriced, and in some cases, fraudulent tickets. For the best seats, the best prices and to eliminate the risk of counterfeit tickets, all purchases for the Costa Mesa engagement should be made through scfta.org."
The HAMILTON Original Broadway Cast Recording is available everywhere nationwide. The HAMILTON recording received a 2016 Grammy for Best Musical Theatre Album.
"All I can say about my favorite moment in the play," said Dreschke, "is a scene with Aaron Burr in 'the room where it happened.'"
In the show's oft-named outstanding number, Burr's 'The Room Where It Happens,' explores a political deal accepted by Hamilton that made Washington D.C. the nation's capital in exchange for federal control over debts accrued by its individual states.
"It's a fabulous show and I'm deeply grateful to be in it," said Dreschke.
For tickets or info, phone: Mon-Fri, 10 a.m. to 5 p.m, (714) 556-2787 or visit www.scfta.org.