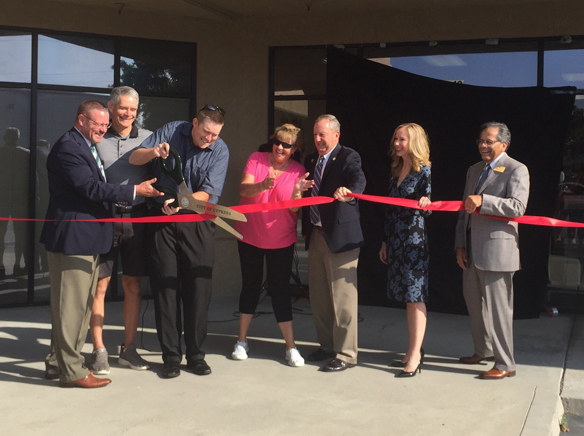 The Cypress City Counsel hosted a Grand Opening Celebration in August for Patron Property Management. In attendance were about 60 people including Cypress Mayor Jon Peat, Cypress Mayor Pro Tem Stacy Berry, Cypress Counsel Member Paulo Morales, and Cypress Counsel Member Rob Johnson.
Patron Property Management specialized in managing single-family homes, townhomes, and condos in and around the Cypress area. Their office is located at 5949 Ball Rd, Cypress CA 90630, near the intersection of Valley View and Ball. Visit www.PatronPM.com for more information.
Robert Sittman III is the founder and owner of Patron Property Management. Robert began his career in Property Management five years ago working for a local company. Since then, Robert has founded his own Property Management company and has expanded to managing 130 homes in and around the Cypress area.