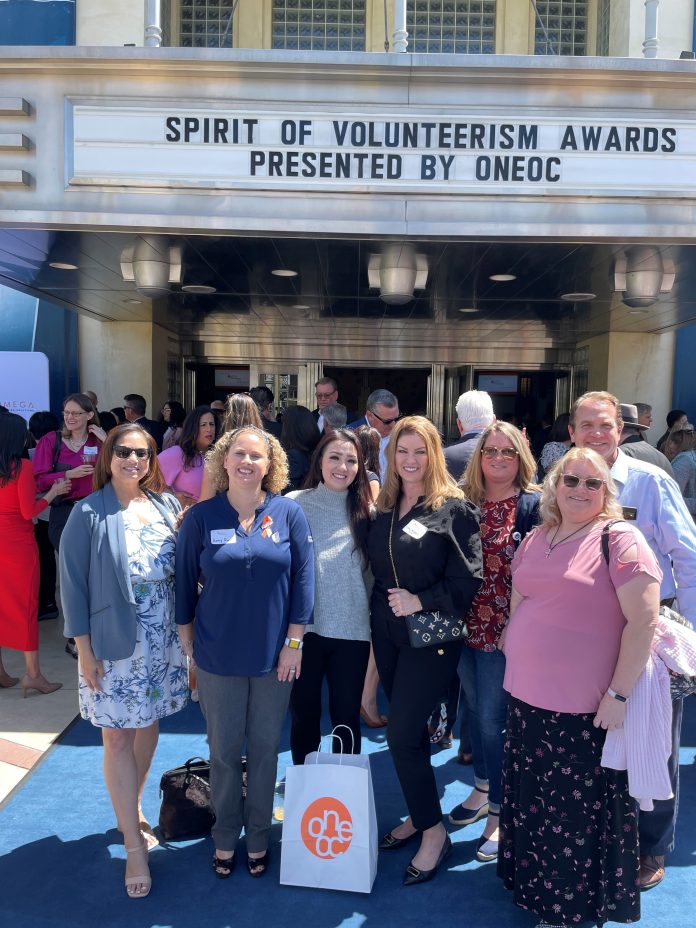 A group of employees from UnitedHealth Group in Cypress have been honored with the top OneOC Spirit of Volunteerism award in Anaheim.
The UnitedHealth employees were honored with the award Thursday, April 20th at the National Grove in Anaheim. According to a press release issued by the company, the employees were recognized for freely giving their time and sharing their expertise with the community.
The effort strives "to make Orange County a great place to live for many people," it said.
The UnitedHealth Group volunteers were recognized for their efforts that focused on bridging the gap for those challenged by social determinants of health – challenges outside of traditional healthcare – including food insecurity, homelessness, joblessness, economic instability, transportation challenges, social isolation and behavioral health needs to help the most vulnerable among us.
"We are very proud of the commitment of our UnitedHealth Group employees," said Tami Adams, chief executive officer, UnitedHealthcare of Southern California. "They exemplify our mission to help people live healthier lives in the local communities in which we live and work.'
The group's corporate headquarters is located on Katella Ave. in Cypress.
This year, the committee funded and participated in a wide variety of community support efforts, including purchasing books and stuffed animals for children who may need emotional support through the Extraordinary Lives Foundation; providing mentorships and job training to teens and young adults; volunteering with Working Wardrobes and VetNet to fit veterans in new business attire and help smooth their re-entry into the civilian workforce; pack boxes of canned goods and health foods at the OC Food Bank on National Family Volunteer Day; participating in a wide variety of local fundraising walks including in the Alzheimer's Walk for ALZ at Angel Stadium, and helping build homes for Habitat for Humanity OC, the statement said.