The tension apparently held over from a special meeting after Christmas erupted into somewhat of a scolding session Monday as the Cypress City Council met for the first time in 2022 amid acrimony and derision.
Much of the discussion centered around Council member Frances Marquez, who had apparently stirred up a hornet's nest by questioning decisions being made by the city's longtime leaders, suggesting residents believe they are "not being heard," she asked for more financial transparency and she complained about the lack of civility from some of her colleagues.
For the past several meetings, Marquez has asked her colleagues to demonstrate equal respect, something she says is obviously lacking. Marquez offered several examples of how she has been treated differently and not been shown the same respect as other members of the council.
For instance, Marquez complained that, at a recent meeting, while she was speaking from the dais, city manager Peter Grant was "having a discussion with two people in the audience."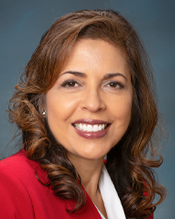 "I'm asking for cooperation from my colleagues," said Marquez.
In addition, she demanded fellow council member Scott Minikus stop speaking to her in what she termed to be a "bullying" tone, and she asked Mayor Paulo Morales to step in and stop abusive behavior the next time it occurred.
"At the last meeting [Dec. 27], council member Minikus loudly raised his voice to me and asked me questions in a bullying and harassing manner," said Marquez. "This is not okay," she said.
Even the public suggested the city change its tone towards each other.
One citizen, Edwin Kraemer said during oral communication, that he wanted to show support for Marquez. "She's really brought a voice for the residents to the Council," said Kraemer. "I hear Mayor Morales sigh every time she says something and that is offensive to me."
Marquez also asked why the city had not asked citizens how they preferred to spend more than $12 million in American Rescue Plan dollars, yet the city has scheduled three public meetings to educate citizens on various election options?
"I do not believe it is right not to ask the community what they want to do with this money," she said.
Morales said Council members do speak to members of the public and that he and Peat have served for seven years so they have a good idea of what citizens want. The discussion came as Finance Director Matt Burton's spending plan for the $12 million federal allocation was on Monday's consent calendar for a vote at Monday's meeting.
Mayor Pro-tem Anne Hertz-Mallori (formerly Anne Hertz) said she spoke to Burton and "I really like the distribution of the range of the projects that are in [the plan]. I feel like we had quite a bit of discussion," she said.
"One of the things we do as Council members is go out and talk to community members to get insights," said Hertz-Mallori.
Grant said the allocations in the spending plan are "broad" and the council will be "zooming in" on these programs in more detail later, suggesting there will be a later opportunity for citizens to weigh in.
For instance, said Grant, the $1 million for the "business support" part of the spending plan could be developed later into a specific plan.
(The ENE will have more about the Cypress American Rescue spending plan next week).
Council member Jon Peat suggested projects within the American Rescue plan "are consistent with our strategic plan objectives that we have put in place that we have agreed to over the past seven years and worked together as a council and staff to put our priorities together."
Marquez nonetheless pulled the American Rescue Plan allocation from the consent calendar and following a discussion, abstained from voting as the Council finally voted 4-0 to approve the $12 million federal spending plan.
In the process, Marquez also suggested the Council should have more information on contracts being signed by the city. "I think it is critical that we see the whole process," she said.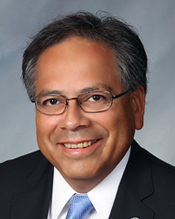 Morales said city staff is always available to provide such info. "If you would ask them ahead of time, they would be happy to provide you with all of the information and insight," he said.
Regarding the redistricting process, the issue that perhaps has become the prickliest between Marquez and the ad-hoc redistricting committee of Morales and Peat.
Cypress is facing a lawsuit from the Southwest Voter Education Project for its election practices, having been served in September 2021 with a demand letter from a Malibu law firm that claims Cypress is in violation of the California Voting Rights Act (CRVA).
At the special meeting last week, Cypress contends they can find no such violation, even after hiring a demographer to study the city's demographics.
In the original letter, attorney Kevin Shenkman suggested the Council's insistence on appointing someone to fill a vacancy left by the departure of Stacy Berry, was evidence that the city's large Asian population is not being well served by electing council members at-large.
Several in the community, including former candidates, then pleaded with the Council to appoint the top unelected vote getter in 2020, Carrie Hayashida, a candidate of Asian-American descent, to the post, after Berry's resignation.
Instead, the Council voted to create a process that led to the appointment of Scott Minikus to the seat.
Since receiving the letter, the city has struggled to develop a response but has now hired a private communications firm, headed by an elected official from the City of Orange, to lead the local voter education project.
The city has announced a series of three public meetings, the first of which is via Zoom this Wednesday (Jan. 19). (See forum schedule in a related story).
Grant estimated the cost to the city for the seminars at $40,000, and he explained that the "framework" for the presentation was approved by the Council at a special meeting on Dec. 27 and it will now become a 20-30 min. 'explainer' video to be shown at the forums.
In addition, the city manager said the forums will present the "different forms of city council elections that are available to the council should it choose to move away from at large election format."
Thus far, Shenkman has called Cypress' response to the demand letter "nonsensical," and said that if the city has not developed maps for single member districts by June of 2022, a lawsuit will be filed against the city.
Marquez suggested Monday that the entire process should have been more "deliberative" and that after several errors were pointed out in the firm's proposed presentation at the Dec. 27 meeting, she wanted more input before going to the public.
"I really wish that after people gave their feedback that we could have seen the PowerPoints one more time," she said.
Morales asked Marquez about which points were not clear, and the council member said she had forgotten her written notes but offered the points verbally as they slogged through the changes in the presentation.
"As a council," said Marquez, "we could have easily done this without having to pay $37,000," suggesting the funds could have been used better in other ways.
Hertz-Mallori disagreed.
"I feel like the issue certainly required the utilization of professionals." And, as a council, she said, "we really were very clear that we wanted to make this an unbiased, fact-based presentation and people will be given enough information to draw their own conclusions."
Marquez, who has a doctorate degree in a related field and said she has worked on redistricting issues while employed in Washington, D.C., has complained about the process since Peat, then mayor, refused to put her on the redistricting ad-hoc subcommittee.
Peat then suggested, since Marquez was likely to be a candidate for her own re-election, she might bias the committee and he refused to appoint her. Then, when Morales was elected Mayor, he awarded Marquez' assignment to the Orange County Fire Authority to Hertz-Mallori, stoking additional tensions.
Last Monday, in a heated session, Marquez told Peat that she thought the entire ad-hoc subcommittee, including he and Peat, as well as the entire redistricting process, has been biased because Peat failed to mention that his wife, Bonnie, is considering a run for city Council.
Bonnie Peat is an elected official, having been elected to the Cypress School District's Board of Trustees and who currently serves as its President. The ENE has reached out to Mrs. Peat for comment.
When the issue came up again Monday, near the end of the meeting during Council members' comments, the wheels nearly came off as the fragile decorum deteriorated further.
In his closing comments, Morales was apparently addressing Marquez for her comments during the Dec. 27 meeting. "I pointed out to you that the comments you made to Councilman Peat and bringing up his wife, I thought were most inappropriate," he began.
"Your response was that I am entitled to my opinion. Everyone is entitled to an opinion," Morales told Marquez, "but I think the manner in which we do that, the professionalism and the empathy and certainly the reasonableness in which you cited that [matters], and again, I don't want to have to go through all of this."
"I would just hope that when you have an issue that we do not draw it out, and that we see each other face-to-face with those issues. So as a member of the public brought out, we do attend to the business of this city," said Morales in his closing comments.
Marquez responded, "when I mentioned Mayor Peat's wife, I was just stating a fact not an opinion. Thank you."
"Excuse me," said Peat, loudly, who was sitting off the dais looking directly at Marquez (so that the remaining members could be socially distanced at the dais).
"That is not a fact. You can't make a statement about my wife and a fact about something that hasn't happened. … You've never talked with her," Peat said angrily.
"I don't know how you assert that she's running for city council. How do you make a statement about my wife doing something when you've never spoken with her? And how dare you bring my family into this," shouted Peat.
Marquez responded she was just stating a fact about the bias. "On the ad hoc committee I was just stating it is biased. It is not my intention of making anybody upset," she said.
"The problem is," interjected Morales, "you did."
Raising his voice, Peat said "she [Marquez] scolded us for the last several meetings. I am tired of being scolded by you in public. If you got something to say to me, say it."
Peat continued, "let's take care of our business in private and quit bringing it out here in the public. I'm tired of this."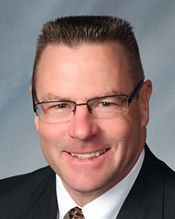 "We haven't brought up all the stuff that we could about how we feel about how you're conducting yourself," Peat added. "What gives you the right to sit here and criticize all of us. None of us say anything about you," he said.
"I'm tired of this," Peat repeated, "this has to stop now."
Marquez simply responded to Peat, "I do not agree with you raising your voice at me."
Morales jumped in after Peat's outburst.
"Council member Marquez, we don't like to have to do that either. But again, I really don't want to hear all these things out and I'll go back to a word you use often, 'optics,'" said Morales.
"The public, or whomever it is, is seeing, believing, understanding one side and not another," the mayor said. How you handle your business and your relations with Council members Peat, Minikus and Mayor Pro-tem Hertz-Mallori is your decision, but we were all elected to do a job, to be the best professionals that we can at it and certainly this is not helping," said Morales.
"I will close the meeting," he said, and the meeting ended.
Editor's Note: During the meeting, the Council also addressed Lexington Park and several other issues that will be covered next week.