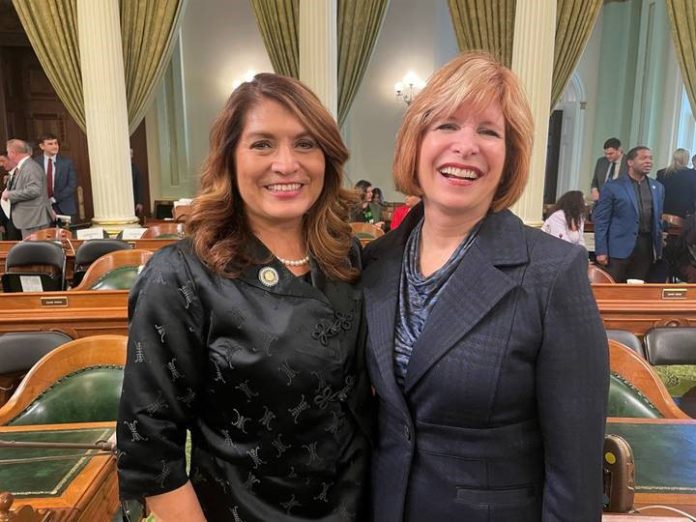 In celebration of Women's History Month, the California Legislative Women's Caucus sponsors the Woman of the Year event. Every year, members of the Legislature select one woman in their Senate or Assembly district to be honored for their accomplishments. Assemblywoman Sharon Quirk-Silva (D – Fullerton) proudly announces her 67th Assembly District 2023 Woman of the Year, Dr. JoAnna Schilling.
Dr. Schilling is President of Cypress College. She began her career in community colleges as Dean of Arts and Cultural Programs at Rio Hondo College, and went on to serve as Vice President of Academic Affairs at both Cerritos and Rio Hondo Colleges. An alumni from Oregon State University and Smith College, she currently represents the Orange County community colleges on the statewide Community Colleges CEO Board and served on the statewide Affordability, Food & Housing Access Taskforce, and the Racial Equity Taskforce from 2018-2021.
"Dr. JoAnna Schilling has continued to serve her community with integrity, compassion, and enthusiasm throughout her career and I am proud to recognize her as the California State Assembly District 67, 2023 Woman of the Year," said Assemblywoman Quirk-Silva. "It is incredibly important to shine a light on the talent and value of the women in our community who bring so much to the table. With inspiring women like Dr. Schilling, we are bound to have more women in leadership in the coming years."
"I am honored, and more than a little humbled, by this recognition," stated Dr. Schilling. "Assemblywoman Quirk-Silva has been a tireless advocate for education in our communities, and so it is especially gratifying to receive this award from her. It has been my privilege to serve the resilient and hardworking students who come to Cypress College looking for a better life through the power of education. Thank you to Assemblywoman Quirk-Silva for this award and for shining her light on the students we all have a vested interest in serving."
This year, the California Legislative Women's Caucus celebrated "Women Making Herstory" with a ceremony at the state Capitol on March 20. Assemblywoman Quirk-Silva presented her recognition on the floor of the state Assembly to Dr. Joanna Schilling.
Earlier in the week, Dr. Shilling was also honored by Congresswoman Michelle Steel, who presented her with a Congressional certificate along with more than a dozen other local female leaders named as "Women of Distinction."
In 2022, Shilling announced she will retire as President of Cypress College later this year.