Cypress candidates that responded to our request to be included:
Jimmy Fuller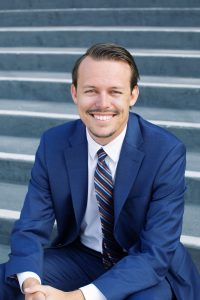 As a lifelong resident of Cypress, it would be my honor to serve the residents of our great city for the next four years on the City Council. During the past decade plus, I have built a foundation of public service to the Cypress community. This includes my volunteer service with the Cypress Community Festival, AYSO youth soccer, Friends of Cypress Parks & Rec and the Cypress Chamber of Commerce.
During my tenure with the Cypress Festival, acting as Sponsorship Chair I have increased our revenue each year. This combined with Friends of Cypress Parks & Rec all go to raise money for all youth sports groups in Cypress and provide an outlet for Kiwanis to raise money as well.
For my 10+ years of service to AYSO I was honored to have recognized veterans during our annual Memorial Day Classic soccer tournament. Most recently I was able to honor healthcare workers, first responders, and frontline employees by creating and hanging up the "CYPRESS STRONG" banners you see around our city.
Once elected to the council, my number one priority is our public safety. This is followed up by a focus on the local economy, supporting our community, parks & recreation and a partnership with our educators. I bring real solutions to real Cypress problems. I have a plan to bring diverse, corporate, high paying jobs back to the Katella Corridor. I have a plan for regional housing needs including the Lincoln Ave corridor. And I have a plan to better all of our community parks. For all of these reasons, I am endorsed by Vanessa Burtle, Parks & Rec's commissioner, Sue Ochoa the 2019/2020 Cypress Teacher of the Year, and Shirley Bradley / Amber Jones the 2019 Cypress Business of the Year.
I look forward to providing a voice for residents who have felt left out of the decision-making process at city hall for far too long. To bring transparency and clarity to the city council. And most importantly, to serve all residents of our city with dignity and integrity. Thank you and I look forward to earning your vote.
David Gersten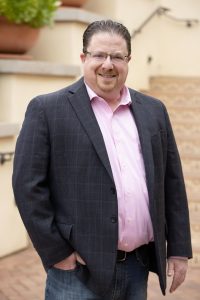 First, let me thank all the people that have supported me during this campaign. I especially thank the residents that have reached out with inquiries about me and my platform.
I am David Gersten, a 13-year resident of Cypress.
I am a father of two high school boys, a loving husband of 18 years and a professional businessman. As someone that does not own a business in the city, nor is affiliated with any special interest groups, being a member of the Council is the best way for me to serve our residents, businesses, and visitors.
While working with our U.S. Congress and House of Representatives on important technology initiatives regarding personal data privacy and broadband access, I learned that anyone could have a voice. I encourage my boys to use their voice, for example, when they spoke at the Recreation & Community Services meeting about features they wanted included at the new Mackay Park.
I am running for City Council so that I can represent our residents and help give them a voice too.
I will share a few specific topics that many residents have asked me about:
A. Town Center project – CONCERNED – This city needs a town center that encourages residents to stay in our city instead of going to other cities for restaurants and entertainment. This needs to be the focus, not high-density housing, or hotels.
B. Amazon Last Mile project – AGAINST – This project is not a good fit for our community. Traffic, noise, pollution, and infrastructure problems will all be the result. We need to attract businesses like healthcare, technology, clean manufacturers, not distribution centers.
C. Measure P – AGAINST – It allows too much flexibility for how public notifications are shared. This may result in a lack of transparency. In addition, it empowers the City Council to decide on a replacement for vacant seats on the council without a vote.
You can learn more about me at www.davidforcypress.com. My answers to questions from Citizens for Responsible Development of Cypress can be located here https://bit.ly/3kjHXTB
Thank you for your vote and trust!
Carrie Hayashida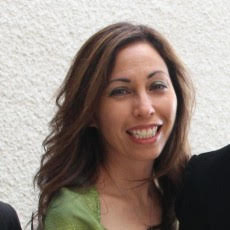 It has been an honor to run for City Council 2020; and I've enjoyed meeting residents and business owners in our community. While they overwhelmingly LOVE Cypress, they are concerned about the direction we are heading.
These are unprecedented times and I'm not just talking about covid. The City has an opportunity to grow in size (population) with more housing projects, as well as in commerce with projects like a Cypress Town Center.
These are exciting times and challenging times; and the next Council will face big challenges as the direct result of the current council expediting projects despite community outcries to wait.
While I would have preferred to see the 13 acres become an incredible revenue generating sports complex; and the 9 acres a wonderful nature preserve for the entire community to utilize, I do hope the next council not only listens to, but seeks the community's input and works for the greater good.
Everyone is busy, but our civic duty is to actively participate in what the Council is doing on our behalf. For example, residents impacted by the Amazon Project need everyone's support to address this council's actions to move this project through. It is setting a precedent for what is going to become a "distribution corridor". There are beautiful campuses on Katella and it will be an eyesore to see them replaced by warehouses and 1000 vans coming and going 24/7. In the same way the Lincoln Corridor has replaced businesses with density housing.
The new council will need to balance growth and sustainability to preserve the quality of life that everyone in Cypress appreciates. Their job is to represent us and to make sure Cypress as a community (i.e., residents and business) will survive this pandemic, a governor's mandate that Cypress plan for 3900 new homes, and the evolution of ecommerce. I believe it can be done! I believe Cypress is uniquely positioned to not only survive, but to thrive! However, it will only happen IF the new council drastically changes its current path and the community becomes more engaged on a daily basis.
Anne Hertz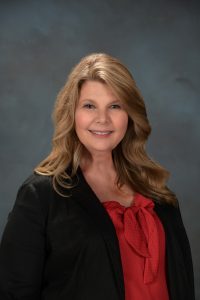 Coming out of the pandemic, Covid will have a near-term negative effect on the budget by impacting revenue sources such as sales tax and hotel tax. City leaders need to regularly review the priorities in the on-going strategic plan and ensure resources are available for the highest priority projects – especially public safety, infrastructure, and economic development.
We must evaluate the services we provide, seek ways to be more efficient and occasionally make difficult decisions. We need to develop budgets that address the needs of the community in a fiscally responsible way to maintain our high-quality of life.
Cypress residents know our success as a City is in large part due to the success of our 600-acre business park which generates revenue for our community. The City needs to use a wider range of communication strategies to ensure that residents receive information about business development projects so they can engage in meaningful discussions that influence outcomes. Mail, email, social media, and neighborhood meetings should all be utilized.
I encourage Duke Realty to increase public outreach regarding the Amazon Last Mile project. More information is needed to determine if the project is a good fit for Cypress. I support the development of the town center. It will bring dining and entertainment amenities and new housing options to the community.
City leaders will continue to be faced with the challenge of appropriately balancing the rights and needs of our residents with the rights of business property owners. We must continue building partnerships and find ways to support the strong comeback of our business community to generate tax revenue, create jobs, and maintain our high-quality of life.
I'm a proven local leader with 25 years of experience building partnerships with corporations, small businesses, service organizations, law enforcement, schools, county agencies, residents, non-profits, and City staff. If elected I will communicate regularly with residents and work with fellow council members to maintain public safety, promote a strong business community, and preserve fiscal stability all while ensuring our residents have a high-quality of life in this wonderful city we call home.
Steve Mauss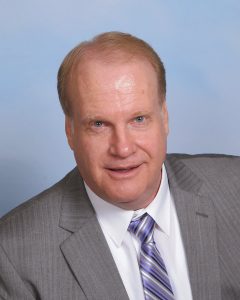 There are many critical issues facing the City of Cypress over the next few years, and the decisions taken by the upcoming City Council may have extraordinary repercussions going forward. I'd like to comment on a few of them:
The Town Center Project (as opposed to the "Town Center Specific Plan")
I do not believe high-density housing is what we want in the City of Cypress. Beyond that, it is clear that the currently-proposed high-density housing, and accompanying parking garage, combined with as-yet ill-defined retail uses, represents neither the desires of Cypress residents nor the character of the rest of the (eventual) Town Center Specific Plan. I believe this project should be reimagined.
Amazon Last Mile Project
I believe the currently-proposed project is somewhat ill-conceived and fails to take into consideration the long-term potential impacts of setting Cypress up as a distribution hub. Additionally, I do not believe the concerns of the residents that back up to the proposed facility have been adequately considered.
Future Growth
The City's current strategic focus seems to be on revenue, more so than quality of life. Often, it seems like projects are undertaken in an opportunistic way. Citizens are only minimally involved in projects that will have large impacts in their neighborhoods. We need a comprehensive long-term strategy that is more focused on what we want our city to look and feel like.
Measure P
I do not believe Measure P, as currently written, is the most effective way to accomplish the goals the City has stated. I am a technologist; I understand automation well. But pursuing automation for the sake of automation is unlikely to achieve a positive result, or even save the costs that proponents believe it will. Instead of focusing on cost-reduction as the most important element, we should be focused on GREATER transparency, not less.
It is important for Cypress residents to VOTE for those you can TRUST to represent YOU on the City Council, not special interests like trash contractors, unions, and developers. It is important to select those with experience in strategic planning and financial management."
Again, David, thanks for the opportunity to reach the voters in Cypress. Please let me know if you need any further information. For example, I think it would be a valuable service to publicize each candidate's website as well, with their essay, so that voters can visit for more detail on a candidate's position. Mine is https://Steve4Cypress.org.
Rachel Strong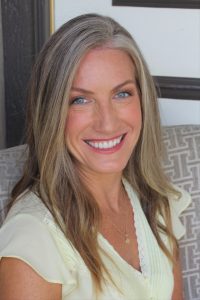 As a longtime resident of the city of Cypress, a local small business owner and the mom of a child in Cypress schools I am deeply invested in our community.
I am hoping for your vote to secure a seat on the City Council. The election on November 3rd will be our opportunity to seat two candidates who can be a voice for you, the residents. In the next few years the Council will be voting on issues pertinent to development that will change how our community looks and functions.
Over the course of my campaign, my conversations with voters have shown me that many feel the Council is representing some but not all of our constituents. Issues like development, traffic, transparency and engagement are becoming more pressing.
There are new demands from Sacramento for high density housing. There are ongoing issues like needing to work to manage our ever-increasing traffic and retaining businesses in our industrial corridor. There is the age-old issue of preserving green space that is available for residents to enjoy across many uses. It is my goal to listen to and advocate for a broad cross section of Cypress residents.
Recently, a voter told me that I should be careful about using the term "progressive" to share what perspective I hope to bring to City Hall. When I say "progressive" I simply mean do a few things differently to preserve our quality of life.
I want to continue to strongly support our local police and fire departments. As a frequent volunteer in schools I want us to embrace our new educational landscape. I am against creating or increasing taxes that will further burden our residents and businesses struggling to get through the pandemic.
What I do want is to use technology to innovate some new solutions for all of these. I turned my business on a dime to stay operational when the stay at home order came using a technology platform we implemented literally overnight.
I continued to modify it to operate as a hybrid of virtual and actual delivery of services as our scenario changed. I did this by carefully monitoring information, analyzing risks and making quick but careful decisions. I would love to do this on a broader scale for our city.
There is so much we can do by building virtual operations that will help keep our seniors safe, our kids connected, and our schools supported. The time to step forward and lead with strength is now. I am ready to go to work for you, the neighbors I hope to serve in the hometown I love.
Vote Strong for City Council on November 3rd.