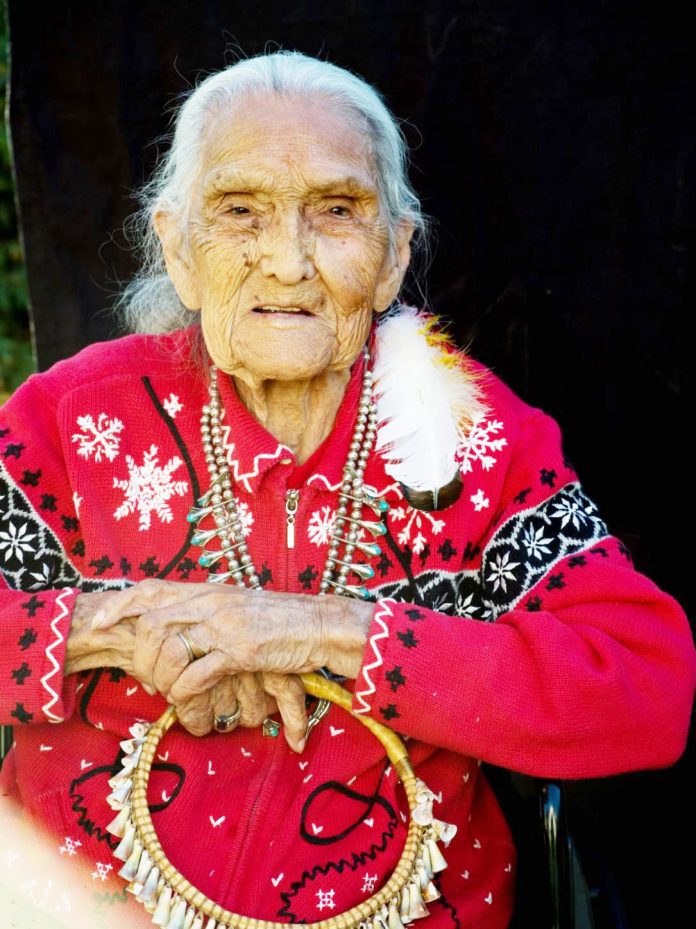 Adela (Olivares) Valenzuela, a 106-year-old resident of Cypress who was the oldest living native American from a well-known tribe, has passed away this week.
Tim Yerian, Adela's son-in-law, said "she was sharp until the end. "She was amazing," he said, "noting that she was mentally sharp and politically active until about two and one-half months ago when she started slowing down.
Adela was born on Dec. 19, 1916, married at 16, and was a Native American of Orange County. She was the oldest living Native American of the Juaneno Band of Mission Indians. She was from the Acjchemen Nation. Adela's ancestry comes from the Village of Alauna, Aka O'Neil Park. San Juan Capistrano was Adela's hometown and where she was born.
Adela was born before women were granted the right to vote. The 19th amendment legally guaranteedAmerican women the right to vote in 1920, and Adela took advantage of it until the end. She endorsed several candidates in the Nov. 8 election.
Adela was preceded in death by her husband Fred, who was an executive with the Bixby family.
In addition, the couple's nephew was Richard Valenzuela, more famously known as Ritchie Valens, the singer who tragically died in the Feb. 3, 1959 plane crash that killed Buddy Holly and the Big Bopper, J.P. Richardson.
She was living with her daughter Dodie and son-in-law, Tim (Yerian) at the time of her death. She raised three children and is survived by five grandchildren, seven great-grandchildren and four great-great grandchildren.