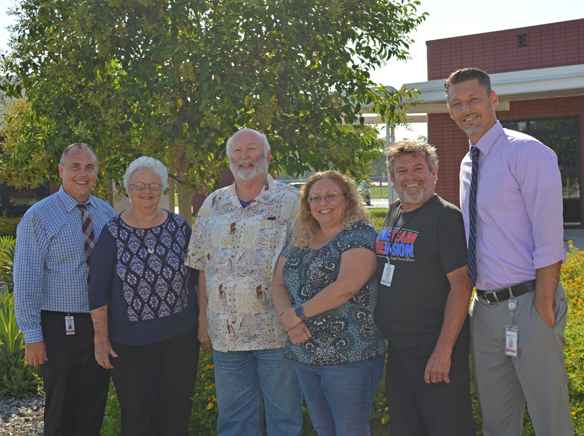 Virginia Wilson, who has served the Los Alamitos Unified School District in various capacities for nearly four decades, has been named the classified employees' representative to the Los Alamitos Unified School District Personnel Commission. The Los Alamitos Unified School Board approved the appointment at its recent meeting, and she was sworn in at the Personnel Commission meeting on Aug. 22. Mrs. Wilson worked as a classified employee for the City of Los Angeles, the Los Angeles Water and Power, and UCLA, and she is CalPERS retiree.
Virginia began as a Trustee in 1977 for the Los Alamitos Elementary District where she was part of the conception and implementation for unification. She continued to serve as a Los Alamitos Unified School District Board Member for over 27 years, from 1979 until 2004. As a District Board Member, Virginia was instrumental in establishing the Merit System that governs our classified employee system and in lobbying the federal government for funds to replace tax dollars lost because of the two military installations located in the District.
Mrs. Wilson is and has been a very active member of various community groups such as Casa Youth Shelter, We Care, Good News Coalition, Food Finders, and she was a founding member of the Los Alamitos Educational Foundation. She has received numerous awards, including the Marion Bergeson Award and the Woman of the Year for the 67th State Assembly District. Virginia is a long-time resident, and her children and grandchildren have attended LAUSD schools.
In announcing the appointment, Superintendent Dr. Sherry Kropp said Wilson "loves our schools, our students and our community." Wilson said Los Alamitos "is an amazing district, and I am glad to be back in this new role."