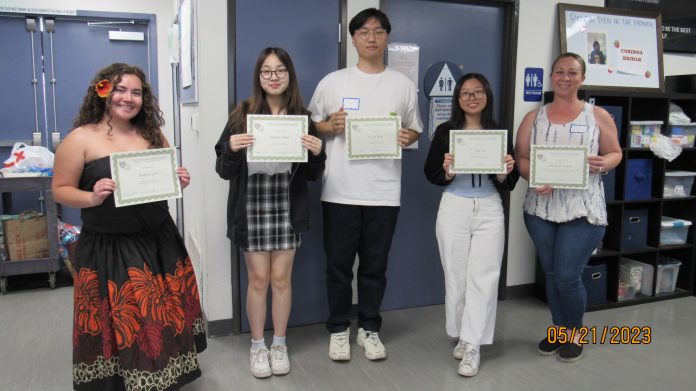 The Woman's Club of Cypress is proud to announce the scholarship and award winners for 2023.
Listed below are high school seniors and Cypress College students who were beneficiaries of these awards ranging from $500.00 to $1,500.00. This Woman's Club endeavors to aid many worthy students with help towards their college expenses.
The Scholarship winner from John F. Kennedy High School is Anna Cha. The Scholarship winners from Cypress High School are Tia Ketsan, Tarin Rueckert, Apalila Levi and Nathaniel Walrath. ROP Award recipients from Cypress High School are Kyla Reign Lachica, Camille Morales, Madison Butler and Annie Ho. The Scholarship winners from Oxford Academy are Rishubh Navuduri, Justin Kim and Adeline Pham. Cypress College recipients are Rachel Davies, Daanish Noor and Nicole Cleveland.
Scholarship Committee members: Sue Fardette – Chair, Gay Hannah, Ginger Osman, Lynn Fox, Donna Holder, and Roni Gregory.