P.E.A.C.E. (People Exhibiting Appreciation and Compassion for Everyone) week is an effort across the Los Alamitos Unified School District to increase awareness and appreciation...
A large and fiery crowd showed up for a community meeting in Cypress on Sept. 5 at the Cypress Community Center that was billed...
Editor's Note: The following policy was instituted starting in September, as announced in the print edition of the Event-News Enterprise. Readers responded below. Event-News Enterprise...
The Kennedy High football team could not slow down Sunny Hills, as the Lancers topped the Fighting Irish, 41-0, last week at Handel Stadium. The...

Loading ...
Sep
24
Mon
Seal Beach Wordmasters Meeting
Sep 24 @ 6:30 pm – 8:30 pm
Seal Beach Wordmasters is hosting an Open House on Monday, Sept. 24, from 6:30 to 8:30 p.m. Visitors will learn about Toastmasters, meet club members, and practice public speaking. The meeting will feature a Speechcraft mini-workshop on the fundamentals of public speaking. Anyone interested in developing communication and presentation skills in a relaxed, friendly environment is welcome to attend. The meeting will take place at the Fire Station Community Room, 3131 North Gate Road, Seal Beach. Refreshments and socializing begin at 6:30 p.m., and the meeting starts at 7 p.m. For more information, visit 165.toastmastersclubs.org or email sealbeachtoastmasters@gmail.com.
Sep
27
Thu
Seal Beach Republican Women Federated Meeting
Sep 27 @ 11:15 am
The Seal Beach Republican Women Federated (SBRWF) will host a luncheon, celebrating their 65th birthday. The group will be hosting candidates for the Los Alamitos Unified District School Board, Dr. Jeff Barke and Diane Hill and Seal Beach City Council candidates, Peter Amundson and Scott Levitt. Also, Learn why we should vote YES on Prop 6 and more.
September 27, Registration at 11:15 a.m. Lunch $30 at a beautiful seaside location
RSVP by Sept. 24, to Bibi Mesmer 562-716-9922 / 562-592-2720 or bibi.mesmer@verizon.net
Sep
29
Sat
Community Planting at SB Wildlife Refuge
Sep 29 @ 8:00 am – 12:00 pm
Community members will have an opportunity to help improve habitat at the Seal Beach National Wildlife Refuge inside the Seal Beach Naval Weapons Station during an event on Saturday, Sept. 29.
Volunteers will plant up to 900 California native flowers, shrubs and trees along an upland habitat area near the refuge's salt marsh. The 8 a.m. – noon, National Public Lands Day project is part of the nation's largest hands-on volunteer effort to improve and enhance the public lands Americans enjoy.
The event is hosted by the U. S. Navy, the U.S. Fish and Wildlife Service, and the volunteer group Friends of the Seal Beach National Wildlife Refuge.
Reservations are required by Thursday, Sept. 20 and can be made by calling the refuge office at 562-598-1024. Names and additional information for each participant must be provided.
Participants are advised to bring picture ID, hats, sunblock, walking shoes (no sandals), and gloves. All ages are welcome.
Cypress Farmers Market
Sep 29 @ 9:00 am – 2:00 pm
Have you visited the Farmers Market lately? There are plenty of certified local organically grown fruits and veggies to choose from, as well as farm fresh eggs, fresh baked breads and baguettes, fresh hummus, honey, award-winning tamales, and much more! The Cypress Farmers Market is open all year long rain or shine.
Come out and support the Cypress Farmers Market this Saturday. Our market is still growing and with the community's continued support we know it will grow into a thriving success.
Held every Saturday from 9 a.m. to 2 p.m., at the corner of Katella and Lexington in the Cottonwood Church parking lot.
For more information about the Farmers Market, or to inquire about vendor opportunities please contact Enriched Farms at 818-699-6204 or visit www.enrichedfarms.com.
Oct
1
Mon
Toastmasters Open House
Oct 1 @ 6:30 pm
Do you feel panic when asked to speak to a group? Can you express your thoughts and ideas clearly and confidently? Whether you are speaking to one or a thousand, a Toastmasters club can help you learn to express your ideas clearly and with confidence. Join us at the Historically Speaking Toastmasters Club. We meet the first and third Monday of each month at 7 p.m., at Fire Station #48, 3131 North Gate Rd, in Seal Beach, CA 90740.
For more information visit www.toastmasters.org, or call 678-641-1526.
Please join us during our next open house event on Oct. 1, at 6:30 p.m.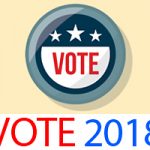 Editor's Note: The following policy was instituted starting in September, as announced in the print edition of the Event-News Enterprise. Readers responded below. Event-News Enterprise...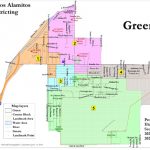 And the winning District Map for the Los Alamitos voting districts goes to … Green! At least for now, the Los Alamitos City council has...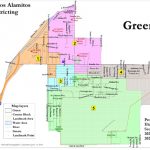 There are certainly more than a few challenges when it comes to dividing up Los Alamitos into voting districts. The city of Los Alamitos...