The Los Alamitos Education Foundation's fall after-school classes are off to a great start with lots of enthusiasm from students, parents and LAEF instructors....
The Youth Center in Los Alamitos recently experienced the theft of a costly catalytic converter from their youth bus, making it unsafe to operate....
A large and fiery crowd showed up for a community meeting in Cypress on Sept. 5 at the Cypress Community Center that was billed...
The Los Alamitos High boys varsity team was led by Kaleb Yemane, who was 4th overall with a time of 15:19.1. Klaus Quinonez was...

Loading ...
Oct
19
Fri
The Youth Center's Kid's Night Out
Oct 19 @ 6:00 pm – 10:30 pm
Parents take a break while The Youth Center entertains the kids at Kid's Night Out, on Oct. 19 from 6 p.m. to 10:30 p.m. at The Youth Center in Los Alamitos. Theme is "Halloween Party," and kids will create spider hats, cotton ball ghosts and paper pumpkins. Activities will be trick or treating, a costume contest and balloon fun. The movie to be shown will be Halloween themed, and candy, cookies and donuts will be served. Pizza, a snack and drink will also be served or can kids can bring their own. Cost is $18 for one child, and $13 for siblings. For more information or to sign up, please visit online at www.theyouthcenter.org or call 562-493-4043.
Haunted High Mazes Returns for Sixth Annual Scare Event
Oct 19 @ 6:30 pm – 9:00 pm
The Haunted Maze returns to Holy Cross Lutheran Church on October 19, 20, 26, 27, from 6:30 to 9 p.m. This scary and fun event is perfect for all ages. The maze features the Toxic Tunnel, Menacing Circus, Mad Scientist Lab, and other spooky spots that promise to make you scream.
The Boy Scouts of Troop 657 participate in the design, building, and scare nights. Scouts use these service hours towards merit badges and rank advancements.
The haunted maze is designed for all ages. There is even a "no scare" option available for the scaredy-cat in the bunch. During the "no scare" option, the participant is given a light stick and the scarers become part of the background.
Holy Cross Lutheran Church is located at 4321 Cerritos Ave in Cypress. A $5 donation is suggested.
Oct
20
Sat
Cypress Farmers Market
Oct 20 @ 9:00 am – 2:00 pm
Have you visited the Farmers Market lately? There are plenty of certified local organically grown fruits and veggies to choose from, as well as farm fresh eggs, fresh baked breads and baguettes, fresh hummus, honey, award-winning tamales, and much more! The Cypress Farmers Market is open all year long rain or shine.
Come out and support the Cypress Farmers Market this Saturday. Our market is still growing and with the community's continued support we know it will grow into a thriving success.
Held every Saturday from 9 a.m. to 2 p.m., at the corner of Katella and Lexington in the Cottonwood Church parking lot.
For more information about the Farmers Market, or to inquire about vendor opportunities please contact Enriched Farms at 818-699-6204 or visit www.enrichedfarms.com.
Family Storytime at Cypress Library
Oct 20 @ 10:30 am
On Saturday, October 20, at 10:30 a.m., the Cypress Library is hosting a unique, all-ages storytime featuring books, songs, music, activities, and a craft. Free!
Registration not required. Supported by Friends of Cypress Library. Call the library at 714-826-0350 for more information.
Dia de los Muertos at St.Isidore
Oct 20 @ 4:00 pm – 10:00 pm
"Dia de los Muertos" event is being held at St. Isidore Historical Plaza, 10961 Reagan St, Los Alamitos, on Saturday Oct. 20, from 4 to 10 p.m. Food, face painting, raffle and Mariachi Monumental and Las Estrellitas Ballet Folclorico to perform. Call 562 596-9918 for details and to reserve a space for the Altar Display Contest.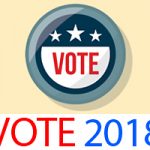 Editor's Note: The following policy was instituted starting in September, as announced in the print edition of the Event-News Enterprise. Readers responded below. Event-News Enterprise...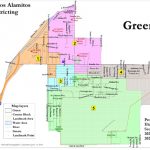 And the winning District Map for the Los Alamitos voting districts goes to … Green! At least for now, the Los Alamitos City council has...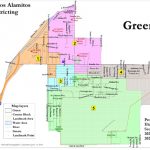 There are certainly more than a few challenges when it comes to dividing up Los Alamitos into voting districts. The city of Los Alamitos...