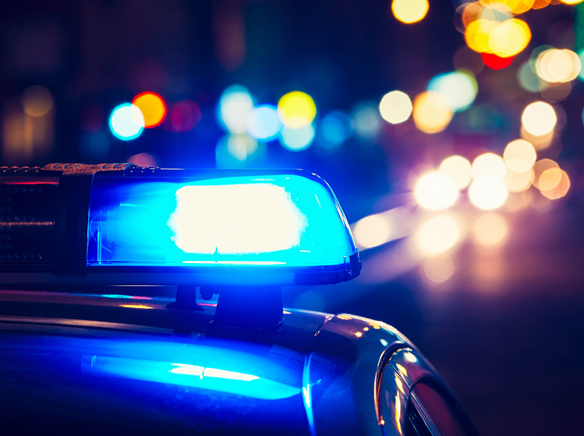 PD Calls
The Weekly Crime Summary is a list of significant reported crimes and other related activities occurring in the City of Los Alamitos. A vigilant and well-informed public begets fewer targets for criminals.
Find out how you can join The LAW-Los Al Watch at www.LosAlamitosPolice.org and receive these summaries and other important information directly from your police department.
Call the police to report suspicious activity.
In the City of Los Alamitos dial: 562-594-7232 for 24-Hour Service; 911 for emergency.
Note: Hundred blocks given in place of exact address.
LOS ALAMITOS
July 2
Suspicious vehicle – 10:36 a.m. – Chestnut/Catalina St.
Caller reported a white Tesla had been parked on Catalina for a week. The caller was rambling about a range of issues and stated that the vehicle probably had stolen tags or stickers and no registration. Patrol checked the vehicle and found it registered, not stolen, with no plate on the vehicle and had a valid parking permit.
Harassing calls – 11:16 a.m. – 10000 block of Los Alamitos Blvd.
The caller reported that she had interviewed a handyman for a job, but had not hired him because he was not qualified. The handyman had been repeatedly calling at all hours of the day and night since the interview. The caller had not spoken to the subject because he was blocked. Police contacted the subject by phone and he agreed not to call the caller anymore.
Patrol check – 12:32 p.m. – 3500 block of Katella Ave.
An employee called to report a male subject who was yelling and possibly threatening employees. The subject was last seen about 20 minutes prior to the call. The subject had made threats of lighting the building on fire and was an ongoing issue when the subject was refused service. The subject was a male white, or Hispanic, with brown hair, wearing a flannel shirt and jeans. The caller did not require contact, just requesting extra patrol checks for the subject. Patrol checked the area, but was unable to locate the subject.
July 3
Altercation – 8:41 a.m. – 3300 block of Katella Ave.
Caller reported that a customer was being verbally aggressive and had ripped something off the vehicle and threw it on the ground in the parking lot. There were two males in an altercation. One subject was older, with a beard and wearing an open button-up shirt. The other subject was a male in his 70s, driving a grey Dodge Ram truck. Patrol made contact with the caller, who reported that one of the subjects may have been headed to the police department. No one arrived at the station. Patrol was unable to locate the subjects.
LA PALMA
July 5
Loitering – 9:18 a.m. – 28 Centerpointe Dr.
Caller reported a male Hispanic wearing a blue hat and black sweater and shorts, who had been walking through the parking lot and pulling on door handles. The subject was on crutches and carrying a grey backpack and a duffle bag. Patrol made contact with security guard and eventually located the subject. After questioning, the subject, Joel Debora, 48, of La Mirada was arrested for prowling on private property.
Neighbor dispute – 5200 block of Encantos Cir.
Caller reported that his brother was threating to kill the neighbor by unknown means. The caller said he was certain his brother had been drinking, but was unaware of any weapons in his possession. The caller hung up and did not pick up call-backs. Patrol made contact with the subject who declined making threats. Patrol made contact with the neighbor who may have been threatened. Both subjects checked out ok. All parties were advised and would comply. One subject agreed to turn down music and all parties were cooperative.
CYPRESS
July 3
Suspicious person—9:01 a.m.—6900 block of Katella Ave.
A man was talking to himself in front of the Ross store. Another man confronted him, and the original man became aggressive, and claimed he had a pistol. Police responded, and advised the man, who left the property.
Counseling—10:52 a.m.—Police lobby
A woman came to the police lobby to report that her neighbor had been lighting off large fireworks in the past few days, and that he was possibly planning something big and illegal for the Fourth of July. However she did not know what exact address this was going on at. Police counseled the woman.
Family disturbance—12 p.m.—6300 block of Lincoln Ave.
A male and female were hitting each other in an alley. No weapons were seen. Police counseled the couple.
Assist outside agency—3:45 p.m.—Lakeshore Dr./Valley View St.
A male transient was on the railroad tracks, and had reported having chest pains. The man was transported via ambulance to receive care.
Suspicious person—7:18 p.m.—9300 block of Moody St.
An individual was seen carving something into a tree with a large knife. The reporting went to see what had been carved into the tree, and found that it was a heart with initials.
Transient—9:24 p.m.—6900 block of Katella Ave.
A male transient was yelling, making customers feel uncomfortable. He left the area and crossed the street into Stanton.
Fight—9:25 p.m.—8600 block of Watson St.
A group of individuals was fighting. All had been drinking, and were eventually taken home by a sober driver. They were not desirous of prosecution or a report.
July 4
Battery—2:32 p.m.—5500 block of Camp St.
A man said his or her uncle had hit their eight-year-old daughter in the head with a can. The uncle had allegedly threw the can at a trailer, and it had bounced and then struck the child.
Throw item from vehicle—6:11 p.m.—Orangewood Ave./Knott St.
A black Toyota 4Runner was driving through the neighborhood throwing fireworks from the car. Police were unable to locate the man.
Fireworks—7:44 p.m.—1100 block of Outer Way
A man and three children were lighting bottle rockets. Police advised them, and they agreed to comply.
Fireworks—7:51 p.m.—4300 block of Casa Grande
Fireworks were being set off from the northwest corner of the parking lot of the complex. Police were unable to locate the source.
Disturbing juveniles—7:51 p.m.—Tahiti Dr./Reefton Ave.
A male, approximately 14 years old, with four passengers, was racing around in a golf cart. They had repeatedly gone back and forth in the same area. Police were unable to locate them.
Petty theft report—10:07 p.m.—6300 block of Bataan St.
Someone had entered through the garage door and stolen a rolling multi drawer tool shed, valued at over $700.